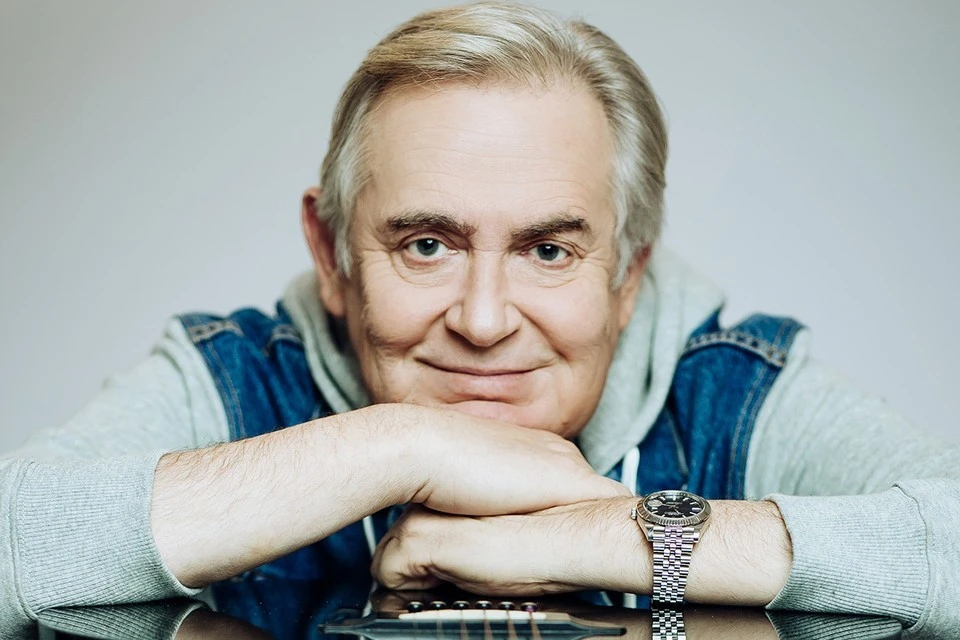 Yuri Stoyanov turned 65 this summer
Photo: Personal archive
The name is unclear, but not everything is so terrible. In simple words, it will be a creative evening of a popular and beloved artist Yuri Stoyanov. He turned 65 this summer.
Stoyanov will become the third character of the theater project "contemporary". He was already ahead of Yuri Rost and Yevgeny Grishkovets. The task of the artist is to shorten the distance between the stage and the hall, to "spread" over the ramp and establish a confidential dialogue with the audience.
It's hard to guess how the "For Friends" meeting will go. There will be improvisation. The program includes stories about "yourself in art", about the creative path. Stoyanov will surely sing with the guitar and promises an evening of "theatrical surprises" (what could that mean?).
Instead of a piano, there will be a guitar in the bushes. Yuri Nikolayevich masters the instrument. He has 20 guitars in his collection, which he changes constantly.
He usually sings his own songs. He composed the music and words himself.
"Everybody who comes to meet me, to me, as they say, is MINE. And from the stage I will share with you what I would share in the company of close friends, – promises the actor. – Probably, out of habit, you expect something funny, light from me – I will try not to deceive your expectations: after all, I myself have been "growing" them for many years. But don't forget the words of my beloved Chaplin: "Life is a tragedy when you look at it close up, and a comedy when you look at it from a distance."
Most viewers know Stoyanov as a master of parody. There is almost no doubt that he will remember the ever popular Gorodok, where he worked for many years with his friend and colleague. Ilya Oleynikov.
And he will also talk about how he loves nice cars, nice clothes and delicious food.
Where: Theater "Contemporary".
When: November 17.
Ticket price: 1000-6000.
.