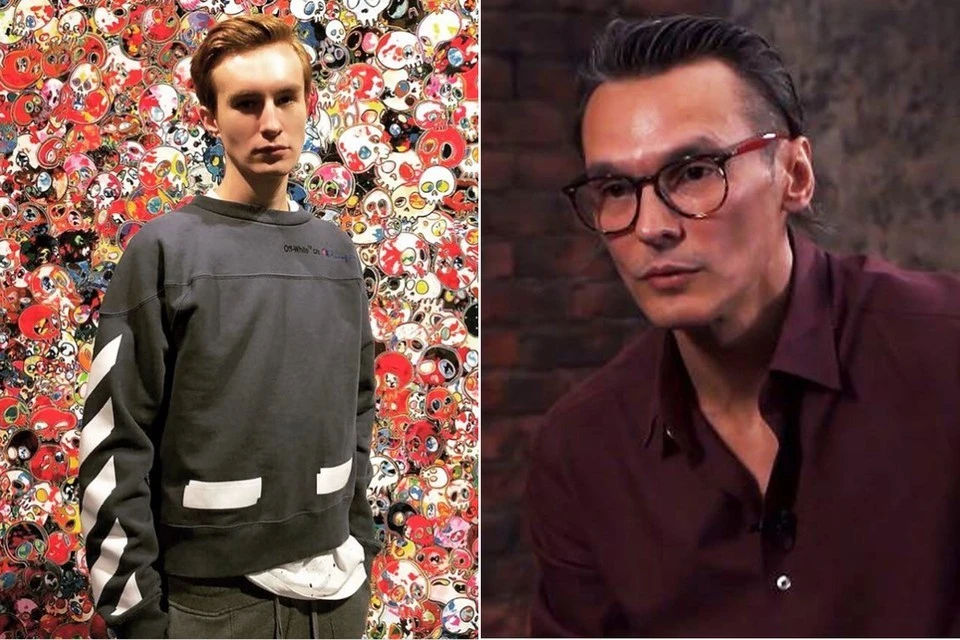 Vlad Stashevsky did not communicate with his son Daniel for almost 10 years. Photo: social networks and video frame.
The star of the 90s Vlad Stashevsky is the father of two children. The first son of the artist, Daniel, was married to a rich heiress Olga Aleshina. The second son Timofey was born ten years later, when Stashevsky married the psychologist Irina Migula, who then became his concert director. The singer is very proud of his sons and shares that he has a warm and trusting relationship with his heirs.
The big one is a student, the little one is a student. He already has a brown belt in karate – he beat me. I know that teachers periodically call them Vlad. But that's normal, then everything becomes a joke. They're used to it. I'm not the worst father to be ashamed of, – said Vlad on the Prozvezd portal.
According to Stashevsky, he always talked to his children as equals, did not whisper and respected their opinion.
– The youngest is already 14 years old. He is an adult, conscious person. Even when he was lying opposite in the crib, I talked to him like I was talking to you. I don't have a mousy-pousy. At the same time, I can be warm and sincere. We agree. There are no problems with that – the artist thinks.
According to him, the children inherited the voice and hearing from him. However, he is not at all worried by the fact that they will not connect their fate with creativity.
The artist has not seen his eldest son for nearly 10 years. Only recently did she and Daniel resume communication. For the first time, Vlad got married at the age of 24, when his fame exploded throughout Russia. His chosen one was the daughter of millionaire Vladimir Aleshin, general director of the Luzhniki sports complex. The couple got married in 1997, a year later their son Danya was born. They say that the mayor of Moscow Yuri Luzhkov became the godfather of the newborn Daniel. In 2002, however, Stashevsky and Aleshina divorced. In the program "The Fate of a Man", the artist admitted that he was young and irresponsible, did not appreciate his wife and his marriage. Years later, Vlad repented to his ex-wife.
"Olenka, thank you for our years, for our son Danya – he is handsome. sorry Don't hold me grudge and malice. Honestly, I was terrible in my first marriage. I wanted to say this for a long time, but it was not possible – said Staszewski. – He didn't appreciate our relationship. I couldn't go home after the concerts, but stay somewhere for a walk. He allowed himself the behavior of a foolish and morally weak youth. Family was not a priority for me. I am more to blame for the breakup with Olya. I should have talked more with my wife, to forgive.

Stashevsky and Aleshina divorced in 2002, after which Vlad stopped seeing Danya. Photo: video frame.
After the divorce, Olga did not contribute to her son's communication with her ex-husband. Stashevsky could see the boy only in the presence of guards and the driver. In addition, Olga married a second time, and Daniel was raised by another man. Over time, Vlad stopped seeing his son. And only recently they resumed communication.
"I have climbed my Calvary. There is Daniel, whom I love very much. We haven't seen each other in ten years. Everyone must carry his own cross. Now everything is fine, we communicate. I have a son from my second marriage. The brothers know each other. I always had my son's phone number. I called him once and said, "Danya, hello." And he said, "Hi, Dad." We talked as if we had parted yesterday, and there had not been ten years of separation. Yes, I sobbed on the date. Those were tears of happiness," Stashevsky said.
.