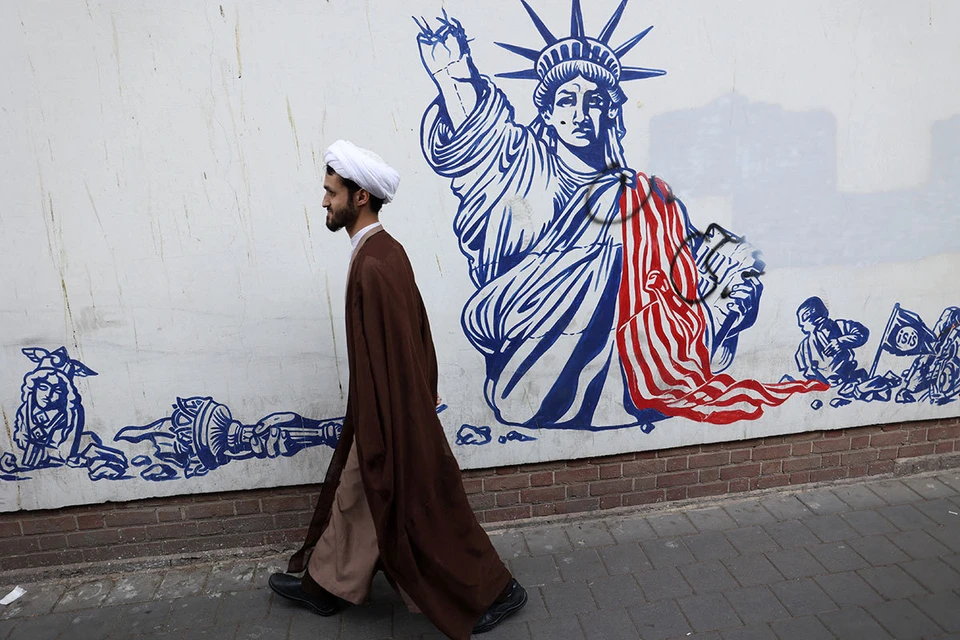 Biden promised to "liberate Iran", he was told the country was liberated in 1979.
Photo: Reuters
This afternoon, the world's news agencies broadcast an emergency message: a US Air Force aircraft based in the Arabian Peninsula took off and headed for Iran. Considering that just the other day, the influential American newspaper The Wall Street Journal claimed, citing Saudi intelligence, that Iran was preparing to launch a military operation against Saudi Arabia, and US President Joe Biden, speaking in California, mentioned that "we will liberate Iran", the prospect was quite alarming. Fortunately, no military action has yet followed.
Earlier, Moscow and Tehran officially rejected baseless accusations of buying weapons from Iran for use in the course of a special operation. In particular, Dmitry Polyansky, deputy representative of the Russian Federation at the UN, noted that with the help of such disinformation, Western countries are trying to divert attention from their own involvement in the Ukrainian conflict.
Komsomolskaya Pravda radio commented on the situation. political scientist, orientalist Karine Gevorkyan.
– Ukraine accused Tehran of supplying weapons that Russia allegedly used during a special military operation. Will not Kyiv punish the Iranians with someone else's hands?
– Yes, it is quite possible that he is pushing the US and Israel towards this. Also the UK, for obvious reasons. Another thing is that they are unlikely to go for it because there are not enough resources. The Saudis themselves also clearly do not want to go to war. Although I am personally afraid of any provocations. Hence the obvious hype before the United States congressional elections, of course. And in Washington they can do something similar to what happened with the Northern Streams. They will blow something up and condemn Iran. And they will say that it is necessary to launch a military operation.
– It can be used as an excuse to suppress the protests now taking place in Iran due to the death of a girl in a police station.
– It's too early to say. It is curious that these protests have no leader. They are apparently warmed up in the nationally populated provinces of Iran, where Kurds and Azerbaijanis live. Fakes are thrown around. One of the latest forgeries is the alleged murder of a 2-year-old Azerbaijani girl in the city of Ardebil. The situation inside Iran, around Iran is clearly escalating. This, by the way, has to do with the interaction – potential and actual – between Iran and Russia. As for Kyiv's threats to strike Iran's drone manufacturing facilities from the territory of Ukraine, they cannot be taken seriously.
– By the way, many wonder: how come we did not manage to create mass production of modern drones, and Iran succeeded?
– After the Islamic Revolution of 1979, the West hoped that Iran would go backwards in its development. The opposite happened. Iran is a country with a mobilizing society and a mobilizing economy. They were subjected to very severe sanctions. That is why they bet on the development of technology. Iran ranks sixth in the world in terms of nanotechnology, produces microchips, its own electronics, has its own space program and recently launched a military satellite.
Russia is restructuring itself in this regard. Of course, it cannot be said that the entirely Iranian model suits us. Iran still remains a very strongly ideological country. But in any case, a state with a very high level of sovereignty in modern conditions. When Biden promised to "liberate Iran," President Ibrahim Raisi answered him bluntly: we liberated ourselves from the United States 43 years ago, and we will no longer be your cash cow.
– Now the Americans are removing the sanctions from Cuba. It's clear why. Could the same trick be repeated with Iran? Let me say: we are friends, we will cross out everything that was difficult between us, just don't get close to Russia.
– I already tried. Just increase oil production, we are ready to remove sanctions from you, and you supply us with oil. And then the Iranians, perhaps even partly to their own detriment, but with a strategic eye, said: what the hell. And then the whole story unfolded.
.