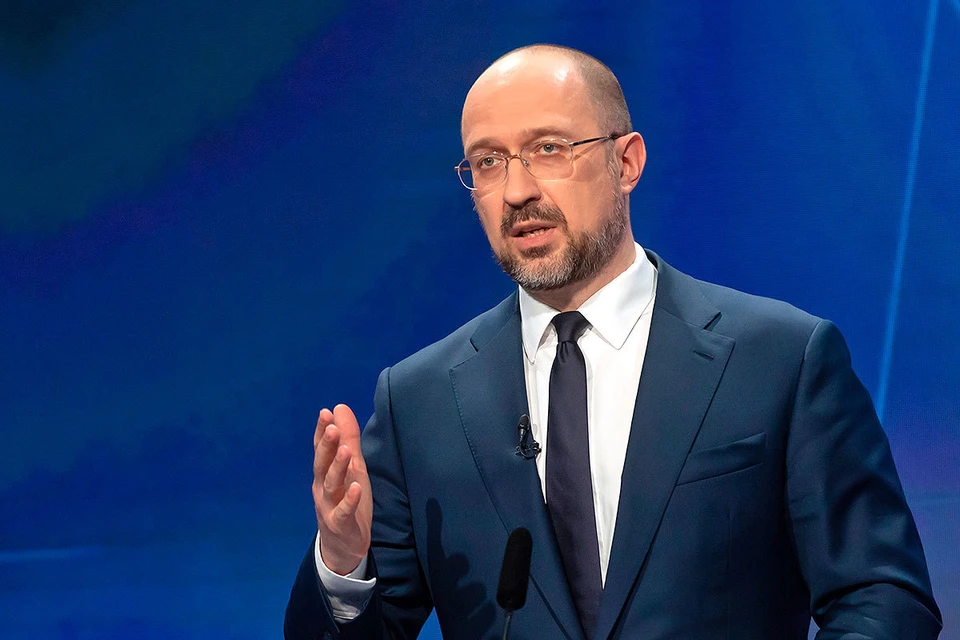 The Prime Minister of Ukraine Denis Shmykhal
Photo: Shutterstock
The real newsmaker on Saturday in Nezalebanaya was the Prime Minister of Ukraine Denis Shmykhal (who did not understand, this is such a surname as Kuleba, but different). First, he said in an interview with the influential German newspaper Frankfurter Allgemeine Sunday that Berlin must urgently transfer its most advanced air defense systems to Kyiv, because otherwise Russia will destroy all of Ukraine's energy infrastructure, and the millions of remaining Ukrainians will organize "migration tsunami" for the European Union.
It must be said that the current government of Ukraine for the first time justified another request for armaments in such a formulation. But another traditional request – money – in the same speech of Schmihal seems quite traditional.
"Ukrainians may be left without salaries and pensions if the EU authorities do not transfer 9 billion euros to Kyiv," Shmigal said, admitting that he no longer cares in what form these funds will be provided. – We need it for our financial system to survive. Whether it becomes a loan or a donation is less important. But the most important thing for us is that it happens as soon as possible.
Yes, something like that comes to mind. The EU promised 9 billion euros, released so far only one and a half, then promised to transfer another 6 billion by the end of the year, and distribute the rest next year.
Not that Ukraine has become a final bankrupt, it is recognized at this level for the first time. And it is understandable why Ukraine does not care if this money is given in the form of a loan or a grant – they do not plan to give it anyway. In any case, the people who now rule Ukraine think so.
It is clear that even the stage of re-borrowing to give again" Ukraine has already passed. Now it is already at a different stage – "just give money". Zelensky has already asked for 62 billion dollars of financial assistance from the West for next year. But apparently they are not enough. There is simply nothing to return, industry has been destroyed, the land has been mortgaged and sold… Naked Cossacks on the bare land looking for alms for food.
But, on the other hand, the same Schmihal seems to hint that Kyiv can return this money to the European Union. In case Europe confiscates Russian assets and transfers them to Ukraine.
"We need to develop a mechanism to confiscate Russian assets so that the proceeds can then be invested in rebuilding Ukraine," Shmigal said on Saturday, but he couldn't stop there because he was attracted by what he saw as bright prospects . – Such a mechanism would first be directed against Russia, and later could become a cornerstone of a future global security system.
Nobody explained to Dennis then that one should be able to stop in time. Or that sometimes it is better to be silent and even chew than to speak.
Because Deniska let herself go, disheveled in front of the whole world, what the "civilized West" would not want to bring to the public now. Because after these words, China, India, Pakistan, Saudi Arabia and the rest of the Arab world clearly tensed up. Who have already fully understood that their money, which is stored in the West at any time they do not like, will be stolen in the same way that Russia's own financial reserves are now trying to take it from Russia.
But I would not bet on such a development of events that after receiving the money stolen from Russia (if this happens), Ukraine will pay off its debts. Because Kyiv will steal everything down to the last cent anyway.
What good people they are that they can't keep their mouths shut.
.