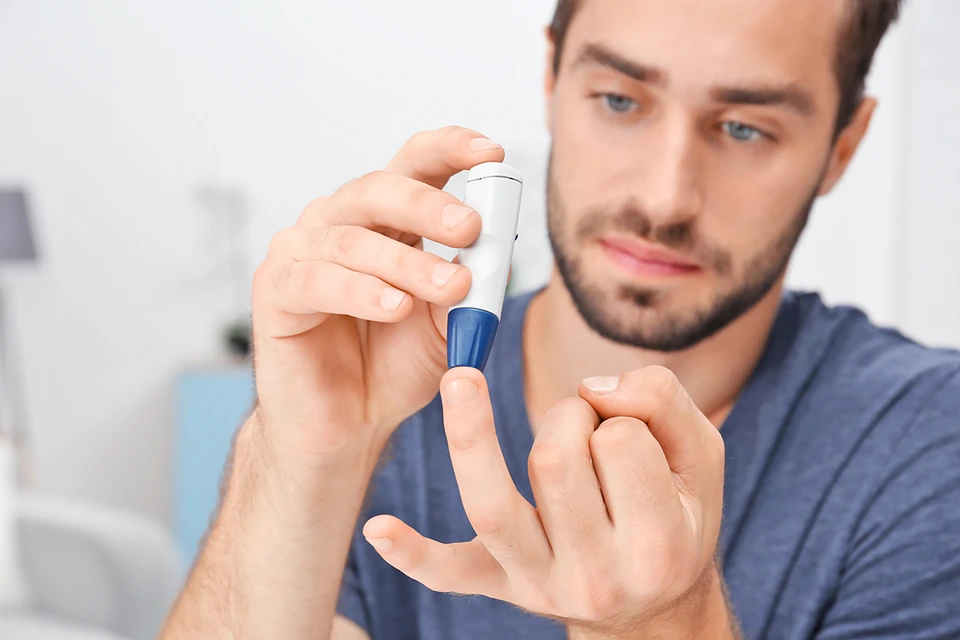 Endocrinologist Sharafetdinov named five rules, the observance of which will help to defeat diabetes
Photo: Shutterstock
The real scourge of our time is type 2 diabetes, which is literally mowing down the young. We eat too much and move too little, plus chronic stress. As a result, more and more people in the world, including children, are overweight and obese, which increases the risk of developing diabetes, Andrey Sharafetdinov, candidate of medical sciences, employee of the Federal Research Center for Nutrition and Biotechnology, told Komsomolskaya Pravda. . Each year in Russia there are 9% more obese children and 7.6% more adolescents annually. But come on, even in the fruit-rich islands of Tonga, people drink soda and 95% of the population is obese.
How do we stop this pandemic? The secret is simple – to build healthy eating habits, love the taste of natural foods and enjoy physical activity. And all this – from a young age and with the whole family.
What is important to pay attention to in order to reduce the risks?
1. Eat less baked goods, potatoes, sausages – that is, foods rich in carbohydrates and starch, processed meat.
2. Reduce the amount of fat, especially saturated fat of animal origin, reduce the level of simple carbohydrates – especially sugar. So, goodbye to cakes and sweet fizzy drinks, hello to fruits (and without betting on those with a lot of sugar, like grapes for example) and vegetables rich in dietary fiber. A well-known source of fiber is cabbage of all kinds, both cauliflower and cabbage, and broccoli, as well as whole grain breads and cereals, servings of nuts and seeds.
3. Give preference to foods rich in proteins and minerals and trace elements. Poultry, fish, eggs, dairy products will do.
4. It is important to generally reduce the calorie content of the diet. Obese people benefit from a 5 to 7 percent reduction in body weight over 6 to 12 months, and this requires strong motivation, determination, and support from family and friends. However, it has been proven that the sooner we switch to healthy habits, the more likely it is that the pancreas will continue to work.
5. Exercise actively for at least two and a half hours a week.
A recent study (https://link.springer.com/article/10.1007/s00125-022-05813-3) published in the journal Diabetologia found a link between the time of day you exercise and the way your insulin levels in your body react. body. It turned out that in those who exercised during the day or in the evening, insulin resistance decreased: by 18 percent in those who were active during the day and by 25 percent in those who exercised in the evening. Of course, that doesn't negate the benefits of morning exercise, and it's still not worth being active right before bed. The nervous system must be given time to slow down the arousal processes and prepare the body for sleep.
And the definitely good news is that the body's cells respond better to insulin, which lowers blood sugar levels, for up to 16 hours after exercise, so a well-trained body and muscles is a lifelong antidote to high blood sugar.
.