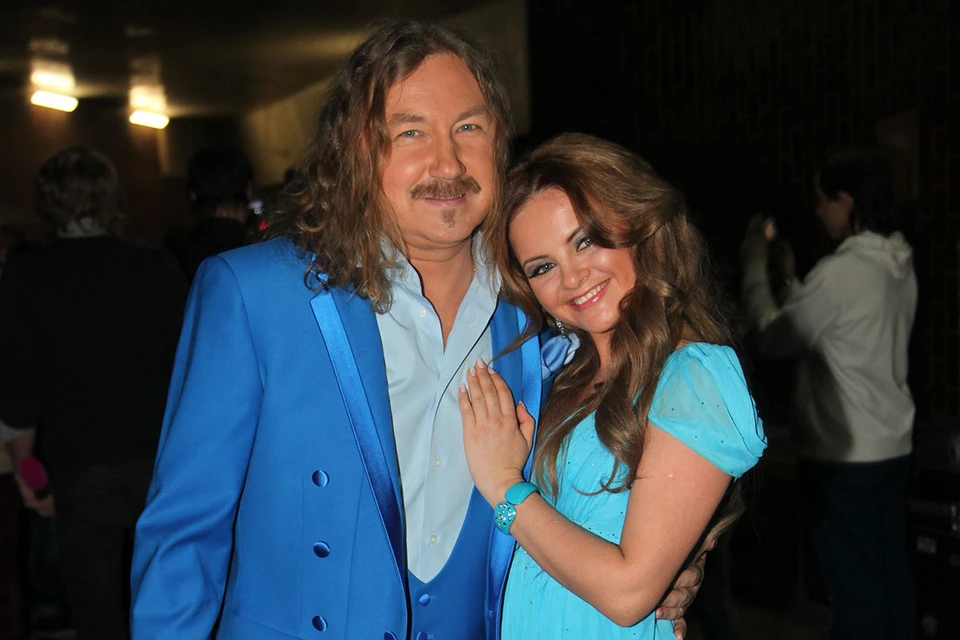 Igor Nikolaev and Yulia Proskuryakova
Photo: Boris KUDRYAVOV
The young wife of Igor Nikolaev admitted that an important stage in her life was over. Julia Proskuryakova announced the separation in tears. Fans support their favorite with all their might.
The young wife of Igor Nikolaev is not one of those women who will sit at home doing nothing. Julia Proskuryakova graduated from GITIS some time ago. She took her diploma with all her strength mastering the profession of an actress and even starred in a movie.
Two weeks of continuous filming and the sincere attitude of colleagues – Julia often talks about this in her blog. But now that stage is over. The artist did not hold back her tears, announcing that the shooting was over.
"The main role, a wonderful director, an amazing cinematographer, beloved and bright partners on the set and a well-coordinated professional film crew – this is happiness for an actor," said Proskuryakova.
She added that it will be very boring. But she has new projects coming up.
Nikolaev's wife does not hide that she is completely immersed in the profession. Given such a strong start, in a few years Proskuryakova could become one of the most sought-after actresses. The main thing is that she does not give up her career.
It is worth noting that Julia's talents were appreciated by followers. They are happy for the successful singer. Many people remember how a woman entered the theater secretly from her famous husband. He learns of his wife's intentions to become an actress after enlisting. "Igor was shocked when I showed him my student card," Yulia told fans.
.