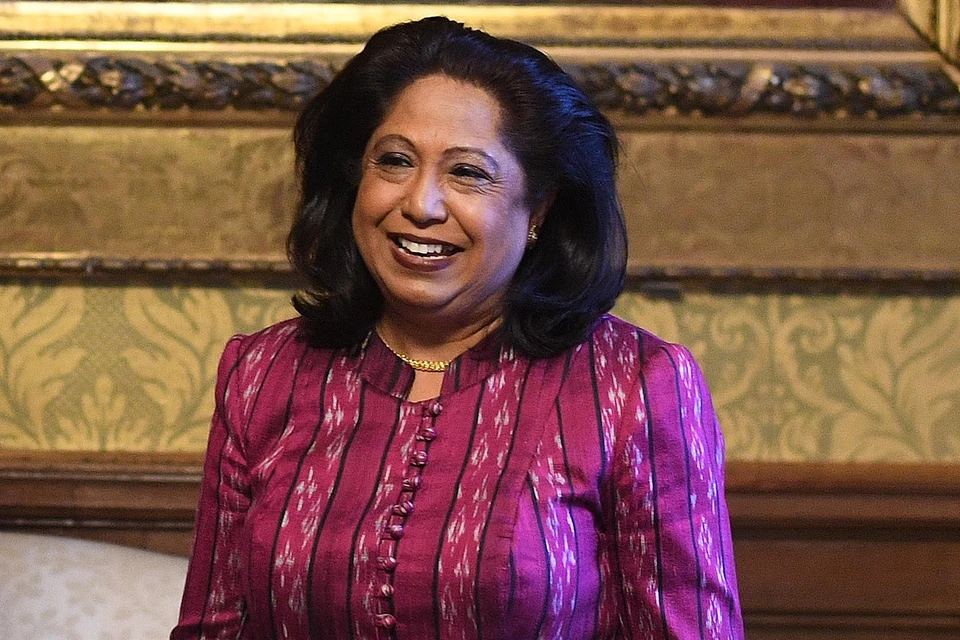 To begin with, Patton refused to meet Lyudmila Denisova
Photo: EASTERN NEWS
Pramila Patton, one of the assistant secretaries-general of the United Nations, who is the organization's special representative on the issue of sexual violence in conflicts, until recently few people knew.
But recently she stated that the soldiers and officers of the Russian forces participating in the special operation conducted in Ukraine are doing nothing but taking Viagra to rape as many Ukrainian men and women as possible.
Russian pranksters Vovan (Vladimir Stolyarov) and Lexus (Alexei Kuznetsov) decided to find out who provided the Russian troops with a sensitive drug and based on what information Patton made his statement.
To make the Deputy Secretary General more talkative, the pranksters chose as their interlocutor the scandalous Ukrainian MP Oleksandr Merezhko, whose digital double was talking to her.
To begin with, Patton denied knowing Lyudmila Denisova, who was fired as Ukraine's ombudsman for spreading unsubstantiated information "about the mass rape of Ukrainian children and babies by the Russian military." In the stream of dirty forgeries that erupted from Denisova's mouth, they did not believe even in the government of the square.
Patten admitted that she once met Denisova, but immediately noted that she no longer maintains a relationship with her.
The Special Representative also heard about Viagra in Kyiv. "Actually, the information I received was not about … Basically, it was about Mariupol," she began to escape, admitting that everything in the Ukrainian capital was painted exclusively with words, without presenting any documentary evidence. And she wasn't going to investigate anything herself. "Investigations are not my job," Patton said.
The pranksters couldn't resist and added some humor to the conversation. "We want to create a World League for Sexual Reform. It will be an organization directed against aggressive heterosexuals. Do you mind?" Merezhko asked Patton.
"No, no, no, no, no, no," said Patten, who had barely read Ilf and Petrov's books, six times.
.