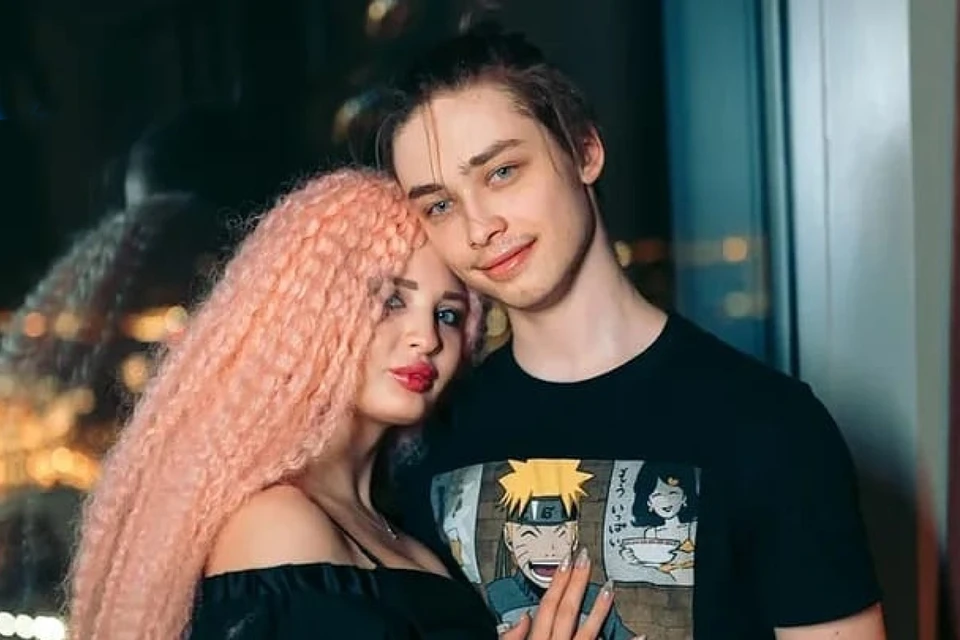 Arkhip Glushko and his fiancee Melissa. Photo: social networks.
Not so long ago, Natasha Koroleva's son Arkhip Glushko and his fiancée Melissa Volynkina moved out of the singer's three-story mansion and settled in a modest five-story panel building. Young people are enjoying their newfound freedom. 20-year-old Arkhip and his 21-year-old fiancee decided on a bold experiment.
Once in a star family, Melissa abandoned her previous occupation, which brought her a stable piece of bread and butter – pole dancing. A former stripper who performed in nightclubs, she mastered a new business for herself. Melissa is an aspiring makeup artist. She decided to hone her skills on Archippus. On the eve of Halloween, the girl gave her lover a terrible make-up – something resembling blisters and corpse stains. As a result, Archipp began to look like a zombie. Volynkina shared the results of her work on social networks.

Archippus is scary to watch. Photo: social networks.
Seeing photos of Archip in terrible makeup, many were horrified. Social networks are actively discussing how Melissa maimed her friend.
"Well, a pint"; "What an eerie dead man from Archippus he turned out to be"; "So what, a really appropriate holiday image"; "Why disfigure such a person, is it really necessary?" wrote users on the network.
Natasha Koroleva's son studies at the Higher School of Economics at the Faculty of Japanese Studies. The young man is studying Japanese, and in his spare time works as a teacher. But these modest funds are clearly not enough to rent your own home. The queen does not hide that it is she who pays the rent for the apartment. The singer bought Archip and his bride everything necessary for everyday life.
– Spoons, forks, pans, pots… Everyone bought what they wanted. They brought everything, everything was done beautifully – said the star.

Melissa said she and her boyfriend are getting ready for Halloween. Photo: social networks.
However, Natasha did not allow the young to show themselves off. She didn't rent them a luxury apartment. As a result, the singer's son settled in a modest apartment.
– The apartment is ordinary, Khrushchev. It is located on the fifth floor without an elevator. Romance. I am for children to understand life and that it can be very different. Of course, at my age, everything was different at 20, but then I was already a star … Time for a long time. This would have happened much earlier if not for the pandemic. He is a student, studies in a hospital, earns something with lessons – the queen told reporters.
.