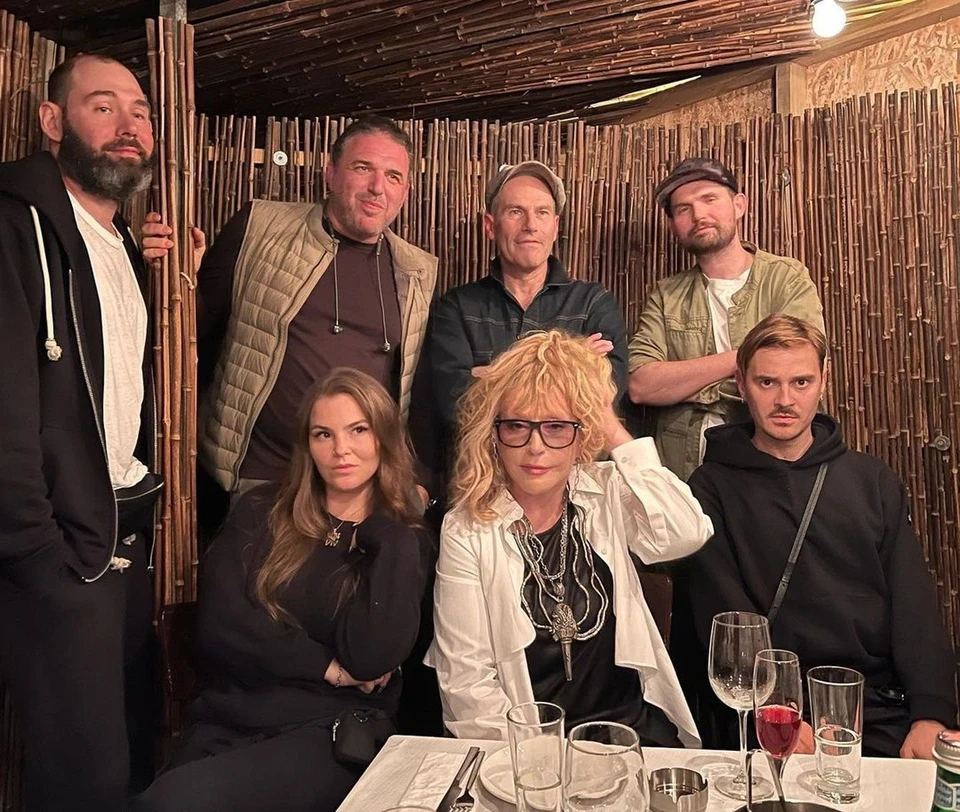 Hundreds of satirical captions came out with this photo from Israel on Telegram channels. Many note that in the village of Gryaz Pugacheva did not lead such an active social life as in Israel.
Photo: social network
Social networks come up with satirical captions for pictures of artists who fled to Israel. Foreign agent Mikhail Shats* published a shot of him relaxing in the company of famous and not so famous colleagues. In the photo in the restaurant with him noted: comedian and screenwriter Semyon Slepakovan actor Maxim Vitorganrapper Noize (Ivan Alekseev)a group of soloists "A little big" and part-time hobbyists Sofia Tayurskaya and Ilya Prusikin, also a singer Alla Pugacheva. I didn't wait for the picture and another comedian ran away from the gatherings earlier Alexander NezlobinHe later noted in the comments under the photo on the social network: "He left early."
Most likely, they all first attended the singer's concert Sievert in Tel Aviv – they came separately, and then decided to get together and spend the evening in a restaurant.
The picture was immediately circulated in Telegram channels and began to be discussed. Many supported the famous public figure Anton Korobkov-Zemlyansky: "Wonderful. After all, most of the people in the picture wouldn't even have sat next to each other before. The eternally dissatisfied with everything "outside the system" Noize MC and representatives of Russia fattened for state money at Eurovision 2020 "Little Big". "I don't know such an artist Pugacheva," said the singer recently Zemfira. And the Prima Donna herself, who six months ago would not have allowed this whole group of downed yesterday's pilots near her, so as not to be infected with failure from them. Russophobia works wonders. Anton also remembered a recent joint photo from Israel, Zemfira and Pugacheva, who previously could not stand each other.
People are coming up with captions for this photo from Tel Aviv: "terrarium of friends"; "They are probably suffering and worried about the Motherland"; "Waiting which way the wind will blow"; "the photo stinks"; "while living in Russia, these citizens did not get close to each other, but here they became comrades in treason"; "I want to forget them, but they don't let me, they post pictures, remind me"; "the naughty monkey, the donkey, the goat and the gorge Mishka, but you are "friends", no matter how you sit – you will not be useful in Russia …"; "Christmas Meetings in Tel Aviv"…
All the artists in the picture are settled in Israel, and Tayurskaya and Prusikin came from the USA on tour.
* The Ministry of Justice of the Russian Federation included Mikhail Shats in the list of foreign agents.
.