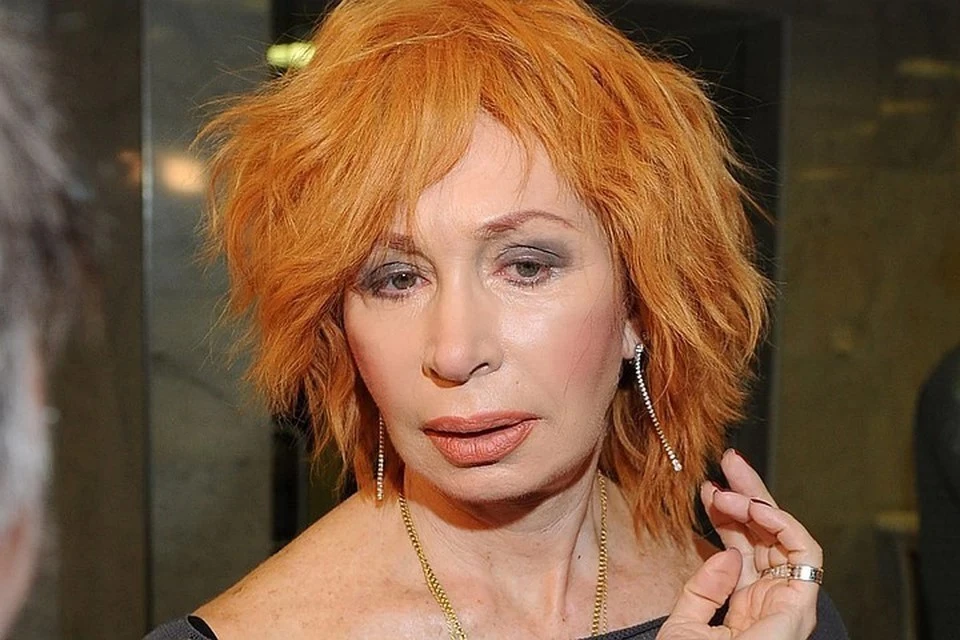 Tatiana Vasilieva.
Photo: Ivan Vislov
Tatiana Vasilieva, like many Russian stars, once bought property in Europe. A few years ago, the actress bought a house 40 kilometers from Rome worth 270 thousand euros (about 17 million rubles). Then his own house in Italy seemed to the star a reasonable investment. But now it has become a real headache. The actress does not live in this house, but at the same time regularly pays utility bills for it.
The star's villa is called "Tatiana". According to Vasilieva, once in her life there were such moments that she earned from real estate abroad. The artist decided to treat herself and gave herself such a luxurious gift. In recent years, however, she has been unable to enter her own house. First came the coronavirus pandemic when borders closed. And now the international stop has become more complicated. In addition, Vasilieva's Schengen visa has expired. Vasilieva has not crossed the threshold of her villa for several years, but at the same time regularly pays for a municipal apartment for her. For the maintenance and security of Vasilieva's apartments, she must pay 500 euros per month.
"You pay and you don't live. That's what's a pity," said the actress in the program "You won't believe it! on the NTV channel.
Tatyana Vasilieva is a sought-after actress, she often appears in films and plays in the theater. However, the artist has very large expenses. The fact is that an elderly actress helps her son's family. In addition, a few years ago she had to pay a large sum for the right to see her grandchildren.
For many years, Vasilieva was in conflict with her former daughter-in-law because of her grandchildren. The actress was very worried that she could not see the boys. After the divorce with the only son of the star Philip, the ex-daughter-in-law forbade her to meet with Grisha and Vanya. And then she took her sons with her to Germany. Anastasia asked to buy an apartment in Moscow for her and her children, since she did not have her own home.

The actress with her son Philip and grandchildren Vanya and Grisha (above). Photo: social networks.
Now peace and tranquility reigns in the star family. Vasilieva made a lot of efforts to improve relations with her former daughter-in-law. According to Tatyana Grigorievna, in order to reconcile with her daughter-in-law, she had to pay a clean sum. But now she can see her grandchildren at any time. They often visit their grandmother.
– Now everything is fine, but only thanks to the fact that I took my wits. I started building bridges with Nastya. Nastya comes to visit, we kiss and hug. The main thing is not to keep all the junk in you for a long time, "said Tatyana Vasilieva.
The actress thinks she made the right decision. Instead of scandals and lawsuits with relatives, she decided to buy an apartment for her grandchildren. Tatyana Grigorievna does not regret the money spent at all. She paid 30 million rubles for two apartments in the center of Moscow.
"I bought Vanya and Grisha apartments in Moscow for the future," said the actress. I don't understand why I stuck with it. What did I get out of it? Healthy nerves, children's nerves, tears for me, tears for Philip. And you just had to fucking open the safe.
.