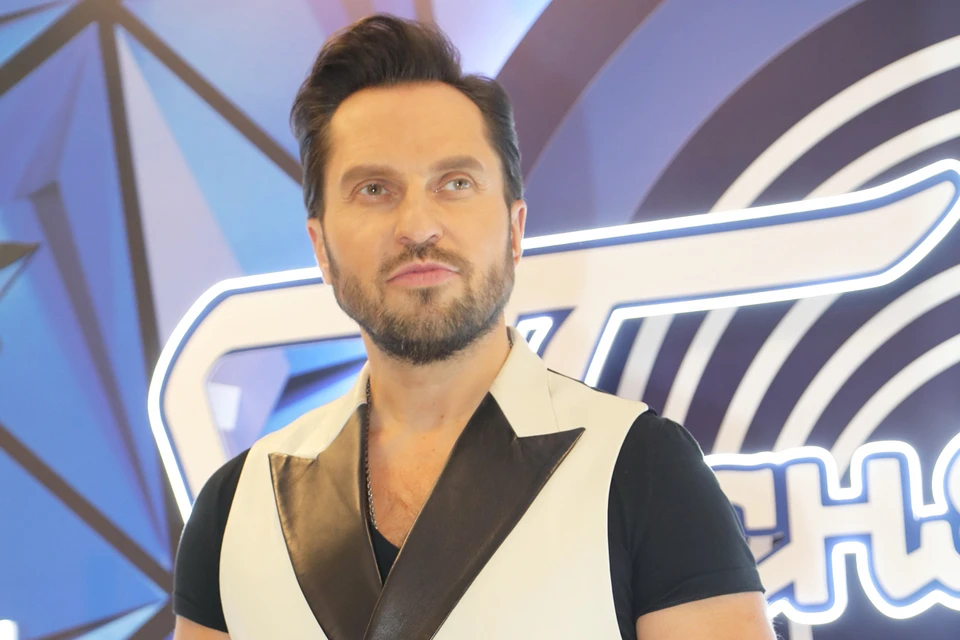 Alexander Reva.
Photo: Larisa KUDRYAVTSEVA/EG
Alexander Reva is known as an exemplary family man: he adores his wife Angelica and his two daughters. However, the showman does not treat all family members so warmly. The artist's mother Lyubov Racheeva complained that her son had completely forgotten her. The woman lives in Sochi, recently she was very sick and now she can hardly walk. She last saw Alexander a year ago. And the showman calls his mother only from time to time.
Lyubov Nikolaevna is upset that the star son is avoiding her. Reva has not been home to his mother for 18 years, when he arrives on tour in Sochi, he sees his mother in a hotel or at concerts. Moreover, the initiative for these meetings belongs exclusively to the mother. She goes to his hotel herself and waits for an appointment in the lobby. The last time mother and son saw each other was at the "New Wave" music contest in 2021.
– Sometimes he calls: "Mom, hello, how are you?" – I say: "Son, I walk with a stick today, it's very sad. He says: "I don't need negative emotions" and hangs up, Lyubov Racheeva said in the program "The Stars Gathered" on the NTV channel.

The showman's mother Lyubov Racheeva. Photo: video frame.
Lyubov Nikolaevna hardly sees her granddaughters Alice and Amelie. She meets them only at her son's concerts.
I haven't seen my granddaughters. I came to his concert, went to the child with chocolate, hugged her – says the showman's mother.
Lyubov Nikolaevna follows her son's life mainly on social networks. So in the summer from his blog she learned that her son and his family went on vacation to Spain. According to the star's mother, Alexander and his wife Angelica never invite her to visit.
"Everything is done so that I don't see either children or a son," admitted Lyubov Nikolaevna.
However, he says that he does not take offense at either his son or his wife. Lyubov Nikolaevna often goes to church and prays for Sasha's health and the well-being of his family.

Alexander with his wife Angelica at the New Wave competition in 2021.
Photo: Vladimir VELENGURIN
The showman inherited his musical abilities from his mother. In Donetsk, where Reva was born, a street is named after his grandfather. Father Lyubov Nikolaevna was a composer, a professor at the Donetsk Conservatory. Lyubov Racheeva herself, also a cultural worker, toured all over Russia with concerts.
Alexander's father left the family when the future showman and his twin sister Natalya were only four months old. The children were born prematurely, Lyubov Nikolaevna raises them alone, without the help of her husband, who does not pay maintenance.
– She gave birth to their cubs, a kilogram and a half, 40 centimeters each. Even in the hospital, I thought, "Girls, what am I going to do with them?" At 21, being alone and giving so much. I always had the thought that this is my old age: they will grow up, I will make them beautiful, happy, and they will help me, "says the mother of the star.
The fact that the son does not communicate with him was previously stated by Alexander's father. The showman's parent lives in Donetsk, where Reva has not been for many years. At the same time, the artist's mother always defended her son and said that Alexander simply did not forgive the betrayal of his father, who left them with his sister in childhood.
Lyubov Nikolaevna ardently defended the showman in the summer of this year, when everyone believed that Reva was leaving the country forever and decided to settle in Spain. By the way, the artist lives in Russia with a Ukrainian passport, he does not have Russian citizenship.
"I assure you, my son loves Russia," Lyubov Racheeva said in an interview with Komsomolskaya Pravda in the summer. – Sasha will never spit in the place where it took place.
.