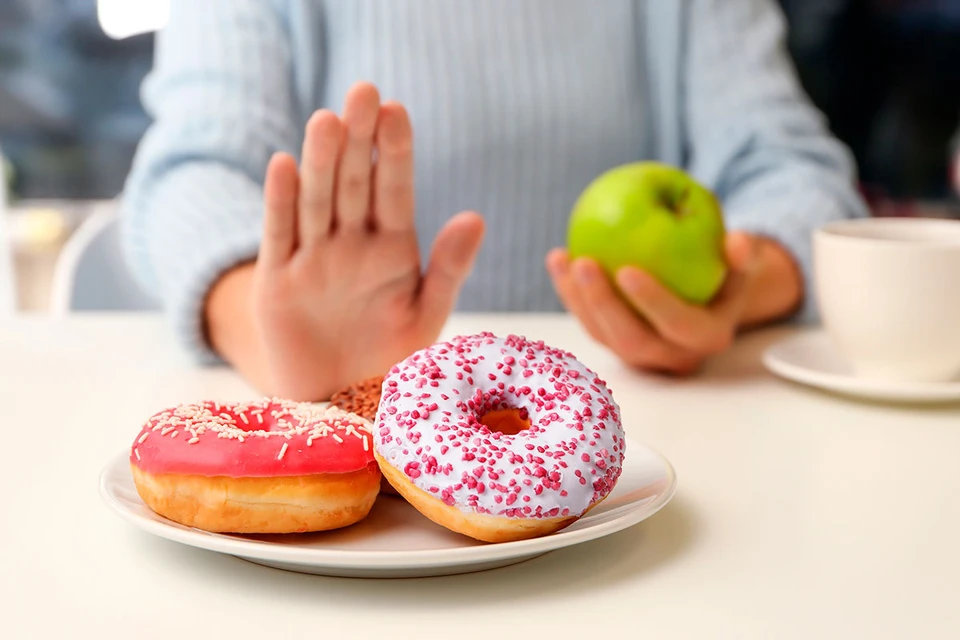 It is necessary to part with the bad eating habits that led to diabetes.
Photo: Shutterstock
The prevalence of diabetes is a serious problem for modern humanity. In 2019, diabetes and the kidney diseases caused by this disease caused about 2 million deaths worldwide. Type 2 diabetes is based on a malfunction in the body's use of the hormone insulin. More than 95% of people with diabetes suffer from this type of disease, which is largely the result of overweight and a sedentary lifestyle, and these days it is increasingly common in children. According to the report WHO, one in three children in the European region is overweight or obese, and this is exactly the same increased risk factor for developing the disease. But can type 2 diabetes be cured? Just a year ago, endocrinologists developed criteria based on which a stable remission comparable to a cure of the disease can be established, notes an endocrinologist, Ph.D., senior researcher at the Faculty of Fundamental Medicine of Moscow State University, author of Ph.D. » Zuhra Pavlova post to your channel.
This miracle is available to those who use modern effective means and knowledge, and also have a strong will and desire to heal themselves.
– There are only a few such patients and fortunately I was lucky enough to observe them – says Dr. Zuhra Pavlova.
What should be done to first achieve remission, that is, to achieve a normal blood sugar level and normal sensitivity of body tissues to insulin during its normal synthesis by pancreatic cells:
1. Find an endocrinologist with whom there will be mutual understanding and mutual trust, since the journey will take time and you need to interact effectively and closely.
2. Agree with yourself and your loved ones that you need to change your lifestyle once and for all. It is necessary to part with the bad eating habits that led to diabetes. And everyone in the family must begin to eat properly, otherwise the person will not last and will break.
3. Go to physical education with the whole family. For the same reasons: to leave no opportunity to relax. In addition, we must remember that diabetes is in many ways a genetically determined disease, so it is important to shift the age of onset of relatives as much as possible. This is possible with the help of HSE.
4. Set the right sleep schedule and clearly follow it, again, with the whole family. It is impossible to go to bed at 10 p.m. when the wife watches TV shows nearby until two in the morning.
.