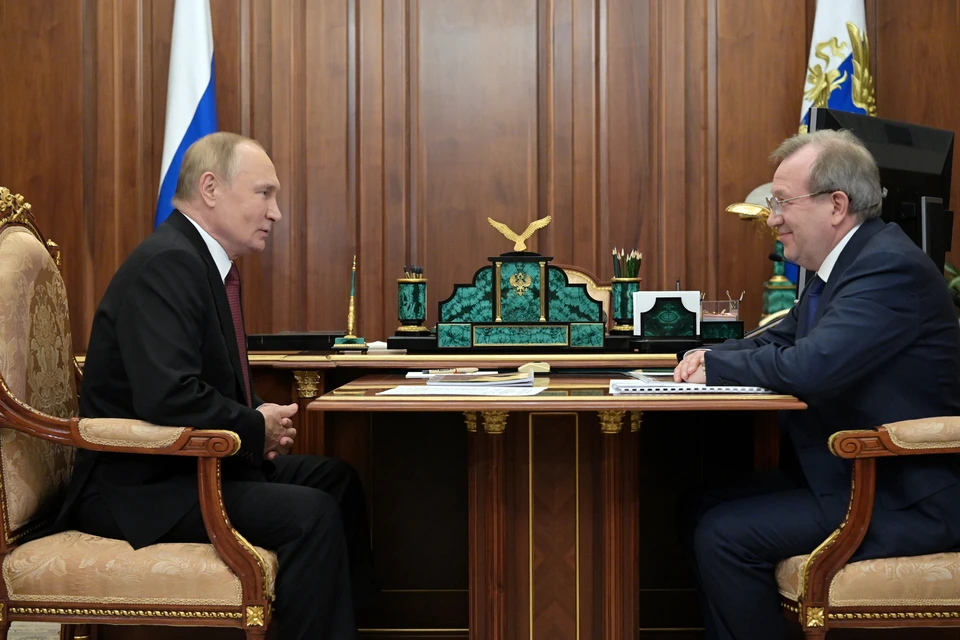 Russian President Vladimir Putin and President of the Russian Academy of Sciences Gennady Krasnikov during a meeting in the Kremlin. Photo: Alexey Babushkin/Press Service of the President of the Russian Federation/TASS
Vladimir Putin immediately explained to the president of the Russian Academy of Sciences Gennady Krasnikovwhat the country needs now from academics.
"I would very much like the Academy to play an increasingly important role in the development of the national economy in today's conditions, in the improvement of the state's defense system," said the Russian leader.
In response, the scientist admitted that he himself wanted to raise the status of the scientific community.
– We see the goal in the inclusion of the Russian Academy of Sciences in the state decision-making system – said Krasnikov.
In fact, we are talking about equating the Russian Academy of Sciences with the ministry. The academic said that this way scientists will be able to do unbiased, objective research for the government.
This approach to management is called "evidence-based policy". When the decision is made on the basis of studies confirming the effectiveness of a particular proposal. Apparently the scientific community thinks he doesn't consult enough.
Krasnikov proposed to return the right to launch "large-scale projects" to the RAS.
– Because at one time we had very important projects in the country – nuclear, space, which were an engine and brought out many related industries. We believe that the Presidium of the Academy of Sciences can initiate such large-scale projects, – the president suggested to the scientists.
In the end, the head of the Russian Academy of Sciences proposed to unite applied scientists and high-tech companies in consortia. For inventors and manufacturers to work together.
"We will show that research ends not only with articles, but also with real results," promised Krasnikov.
.