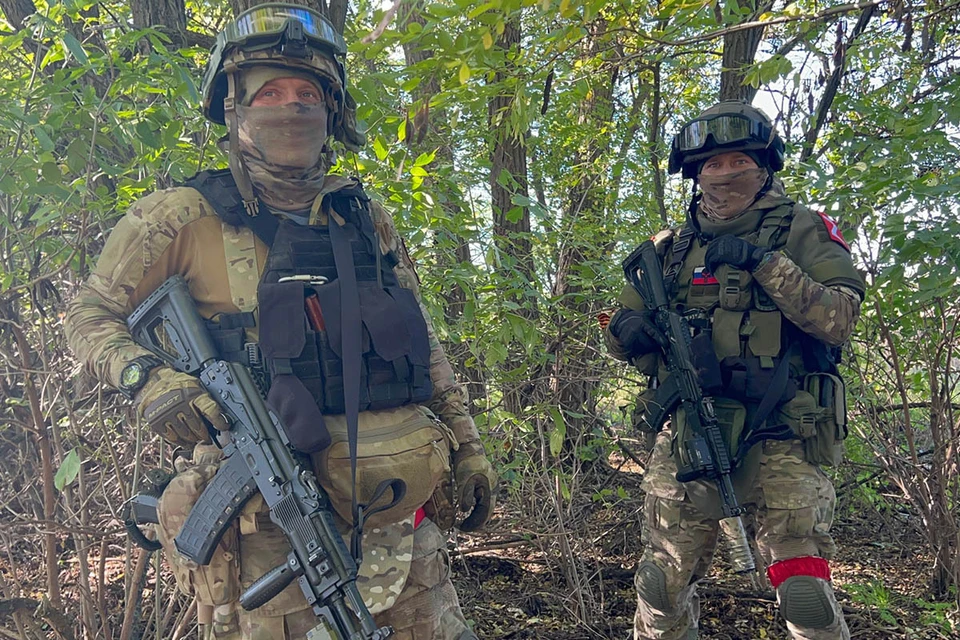 As a result of the combat work of the National Guard, the enemy suffered serious losses in manpower and equipment
Photo: Alexander Kots
For three days, the fighters of the Russian Guard, as part of their tasks on the territory of the Luhansk People's Republic, during aerial reconnaissance discovered a number of targets, the coordinates of which were transmitted to the artillery units of the Russian army.
"As a result of tracking targets and correcting artillery fire up to 35 enemy personnel, command post, radar station AN / TRO-36 (made in the USA), three self-propelled guns "Krab", self-propelled guns 2C1 "Gvozdika", two pieces of BM -21 "Grad", howitzer M777, 16 pieces of special automotive and armored equipment. Also, during the verification of operational information, the National Guard, together with officers of other law enforcement agencies, detained 17 accomplices of the Armed Forces of Ukraine," the National Guard reported.
In addition, during the reconnaissance and search activities, the special forces discovered eight caches.
They found AK-74 assault rifles, missiles for the Fagot, Cornet and Metis anti-tank missiles, 176 Grad rockets, 37 grenade launchers and over 1,300 rounds of ammunition.
including RPGs of foreign production, as well as grenade launchers and flamethrowers, about 3,000 artillery shells, 146 anti-tank and anti-personnel mines, including thirty 60-mm mines of foreign production, more than 200 hand grenades, including "SPLITTER" made in Germany, more than 80,000 ammunition for small arms and 78.5 kilograms of explosives.
Extremist symbols and literature were found and destroyed in the caches.
.