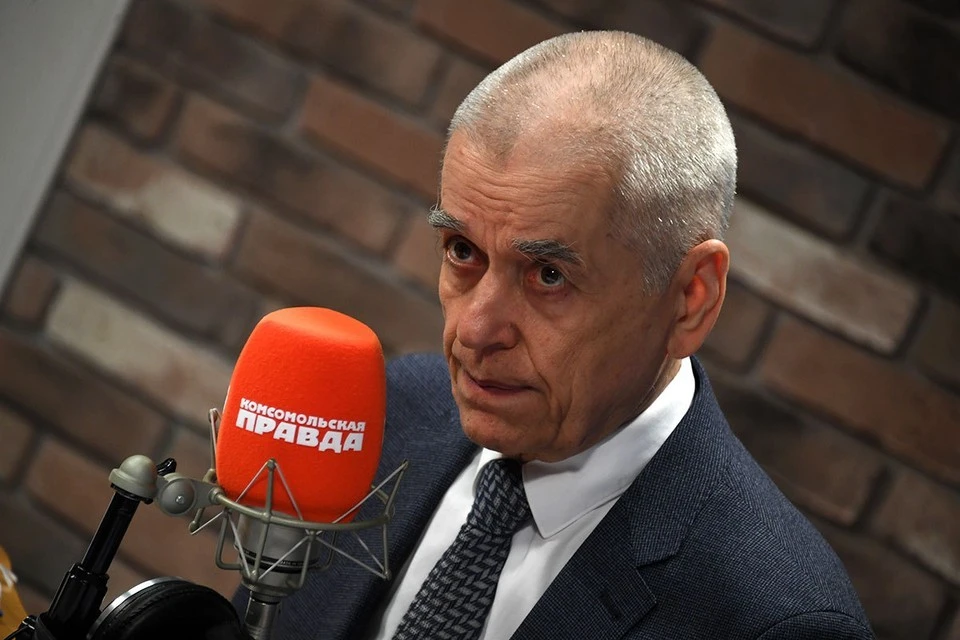 Gennady Onishchenko.
Photo: Ivan MAKEEV
As said Shalva Khachapuridze, lawyer for the disgraced former president of Georgia, who is now in a Georgian prison, his ward suffers from a myriad of ailments. According to him, American doctors have examined Mikhail Saakashvili and suggests he has dementia, tuberculosis and 34 other serious illnesses.
The question arises: if the council meets, will it be able to cure Mikhail Nikolozovich?
– Are you going to treat Saakashvili or something like that, I don't understand – the doctor of medical sciences was surprised Gennady Onishchenko.
– I'm just consulting with you on how to be.
– Dementia, if not senile in it …
– How do we understand "not senile"?
Senile is senile dementia. So he's still young! How old is he?
– 54 years old.
– Dementia is a breakdown of personality. Characteristic of a very old person. Well, although in general the disease can also appear at an earlier age: previous diseases, even this newfangled covid, can affect this development. I am not talking about the fact that metabolic processes, the same lack of certain vitamins can also lead to dementia. But the Americans, I think, were excited if they found such a bouquet… After all, he was the president, Mr. Saakashvili, one of the doctors was looking at him, and suddenly he had more than 30 diseases. It's too much.
– Perhaps the contents of the prison are unimportant.
– Most likely, in my opinion, it is about finding a reason, or at least simulating a reason for his release. Because there is clearly not enough evidence for his innocence in what he is accused of. I understand he was in prison for some sort of financial misconduct during his presidency. And if we also take into account that Georgia is completely in American dependence, then, probably, he really did a lot of mischief. And since even with such dependence, the current Georgian leadership does not release him from prison …
– And if Mikhail Nikolozovich really suffers from, say, tuberculosis? We know that this disease is quite common in the institutions of the penitentiary system.
– You see, I can't comment on a purely medical topic, because I can't make any diagnoses in absentia, without relevant research material… But tuberculosis is really a serious problem for the penitentiary system. There, the incidence of tuberculosis is on average several tens of times higher than in the general population of people. He can get tuberculosis there.
I don't think that Saakashvili is sitting in some cell with 10-15 criminals. Most likely, after all, he still had some opportunities and privileges.
He must have been isolated and maybe kept in a more or less decent cell… But it's quite possible to get tuberculosis in prison.
– Tell me, but Saakashvili has a breakdown of his personality. Is it too late to connect the person?
– Well how… Here, for example, in adults, it is clear – Alzheimer's disease, and it is also accompanied by dementia. It's like a concomitant diagnosis.
– This is for old people.
– Well yes. But Saakashvili can hardly be called an old man, he is a mature man, I would say.
– Shall we save him?
– Shortly before the arrest, he was also jumping on the roofs, and it was winter. Someone was going to arrest him there, so he was on the roofs … They found him on the roof.
– Gennady Grigorievich, you will not answer the main question in any way. Will we save Saakashvili?
– You… And what opportunities do you have to save Saakashvili? I do not have. Do you have them, Comrade Gumov? Although yes, the sea was always up to your knees, I remember.
– No, I hope for your help and support.
"But I have neither a professional nor a moral right. Today, I can't even agree or deny the diagnosis they give him. Because for this you need to have medical documents before your eyes and then you can already speak on a professional level. Our conversation is built around this problem, but not in the essence of this problem. Do you agree?
– He, I hope, is secret, we have a conversation with you, as always.
Why is it secret? Nothing to keep secret. Moreover, Saakashvili himself would have refused me, because we were not on very friendly terms with him, he even accused me of something when I closed all this wine to them.
– Yes, yes.
"I am by no means an expert on this subject.
– And we will improve with you.
– Alexander, stop fighting.
– I'm not shouting. Too bad Mishiko – Let's do it. All we can do is wish him well. Whoever he is, you should always wish for a person's recovery. Let's.
– Thanks.
.