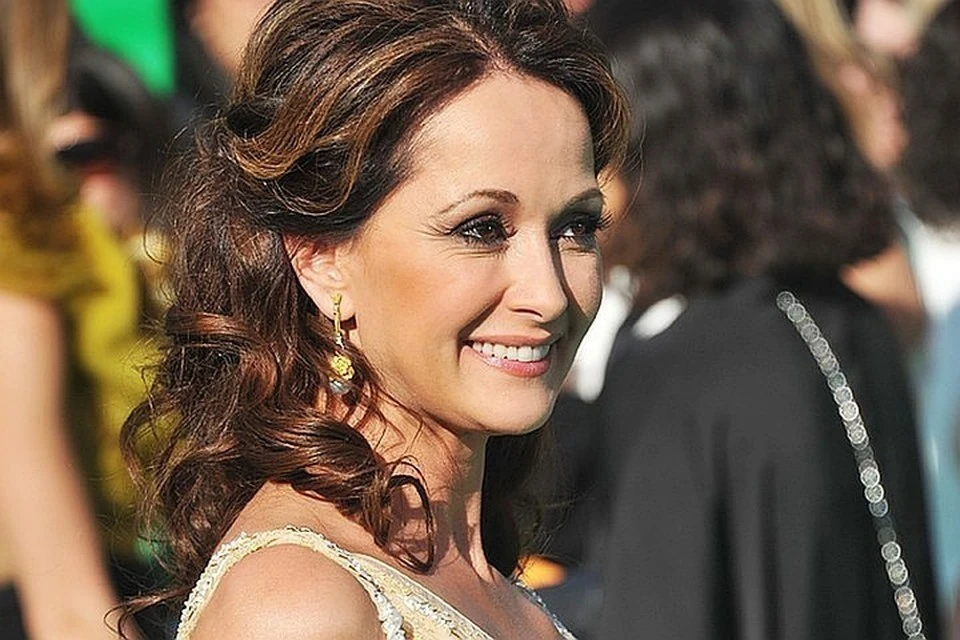 Actress Olga Cabo
Photo: Vladimir VELENGURIN
Olga Kabo seems to have recovered from the painful divorce with businessman Nikolay Razgulyaev. The actress came out recently, but not alone. The beautiful actress was beaming with happiness in the company of actor Sergey Shnyrev.
Still, Olga Cabo problems in personal life he didn't want to start a new relationship. The actress worked hard and was engaged in raising her son Victor. The artist did not miss attending social events. The recent appearance of a young celebrity made a splash.
Cabo appeared at the premiere of the film "Horrible Dad" in the company of Sergey Shnierev. an actor tenderly embraced his companion.
Olga chose an elegant dark suit with a thin light stripe to appear on the red carpet. The strict image of the actress was diluted with a silk top with lace. She was literally beaming with happiness.

Cabo appeared at the premiere of the film "Horrible Dad" in the company of Sergey Shnierev. Photo: Vladimir Gerdo/TASS
It is worth noting that Cabo divorced her husband in 2020. Officially, the couple's marriage lasted 11 years, but, as the artist herself said, her union with the entrepreneur fell apart in 2016. Gradually, the divorce began to acquire scandalous details.
In 2017, Nikolay Razgulyaev was declared bankrupt. It turned out that he owed creditors 360 million rubles. The divorce decree establishes that jointly acquired property is subject to sale in the context of the bankruptcy case. Olga was able to sue for child support for her son. And not so long ago she asked the court to refund half of the jointly acquired property from ex-husband. The amount is not specified.
Cabo has a marriage contract in his handswhich she presented in court. As a result, Olga managed to get back a three-room apartment in Moscow. But the rest of the property, purchased in marriage with Razgulyaev, went to pay off the debt.
.