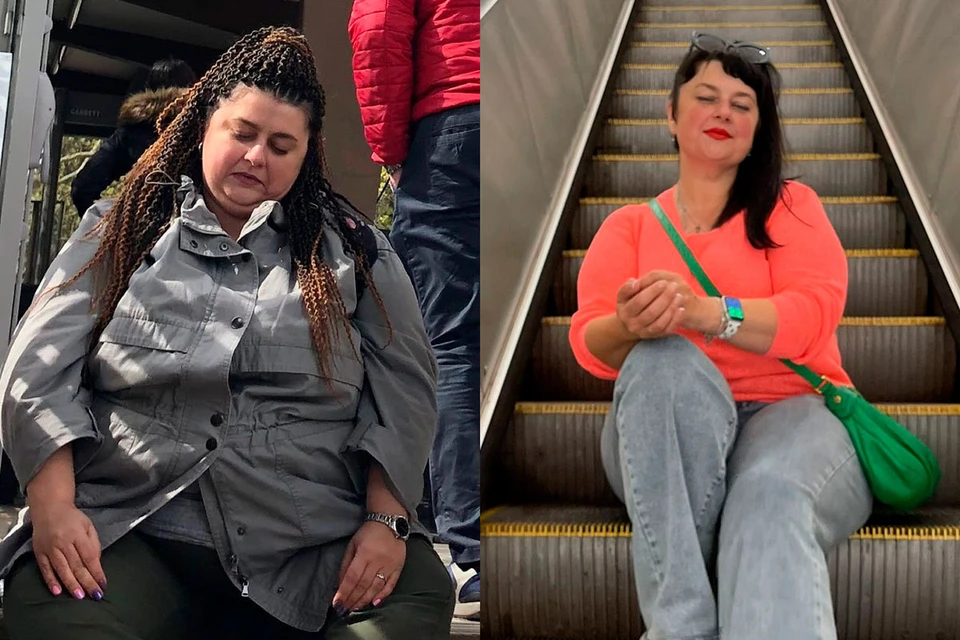 Alina Pravotorina lost 60 kg in 6 months
Bariatric revolution in Russia: removal of part of the stomach, period. There is no need to exhaust yourself in gyms, go on diets, deal with the causes of excess weight in a psychologist's office. It seems that here is a panacea – a scalpel and they give a surgeon a guaranteed ticket to a slim life. But this radical method of losing weight has both ardent supporters and detractors. The KP correspondent found out who was taken to the operating table, how much it costs and what pitfalls the operation has, for which many people save money today.
TWO SPOONS OF PILAF
There are several types of bariatric surgery, but the essence is simple – they cut off a part of the stomach, remove the area that secretes ghrelin – the hunger hormone, and here's a miracle – you can no longer eat much and there is no desire. But in fact, it turns out that not everything is so simple.
– In April 2019, I went to Paris, I had a dream – to get to the Eiffel Tower, but for that I had to stand in line for an hour. I stood for half an hour, sat on the steps and cried from pain, – blogger, realtor Alina Pravotorina shares her experience. – I was 44 years old then, I weighed 168 kg with a height of 170 cm (body mass index – 58, obesity 3rd degree – author), I could not go up to the second floor without shortness of breath. It hurt to stand for more than 15 minutes. Then, near the Eiffel Tower, I decided that I would have surgery to lose weight. I have already tried all other methods. She herself lost 60 kg in 6 months by counting calories and exercising in the gym, but then she changed her job, could not go in for sports often, and began to eat everything. I recently gained 80 kg. I stuck needles in my ears so I wouldn't want to eat, I went to psychologists, I took some Chinese pills, but the pounds always came back. This desperate struggle has continued since the age of 18, when during pregnancy and after giving birth I quickly gained weight. As a result, I underwent surgery in October 2019, losing a total of 78 kg. Now my weight is maintained at around 90 kg. After the operation, I got married. The only restriction is food, for example, if I eat pilaf, then 2-3 tablespoons, it just doesn't work anymore, I allow myself wine several times a week.

Alina dreamed of climbing the Eiffel Tower.
LIE UNDER THE KNIFE – AND THE WEIGHT IS BACK
However, not all patients have such a positive experience after surgery. There are chats on social networks where people who have already been operated on and those who are yet to go under the surgeon's knife communicate with each other.
– I weighed 100 kg with a height of 165 cm, I had obesity of the 2nd degree. I paid 400 thousand rubles for the operation. I lost 25 kg in six months, but then the weight came back. How is that possible? – Natalya is indignant in the chat. – I lost so much weight on diets, the pounds also came back, but it was much cheaper. I asked the clinic to refund the money for the operation, they refused.
Among doctors, the attitude towards bariatric surgery is ambiguous. In bariatric chats, there are many health professionals who also struggle with excess weight. Some believe that bariatric surgery is harmful because vitamins and trace elements are not absorbed after the operation, others believe that all losses can be compensated, the main thing is to get rid of excess weight, which leads to many other diseases.
– In 2021, I was operated on. I was 49 years old, my height is 168 cm, my weight is 123 kg – this is obesity of the 3rd degree. As a doctor, I understood that the risks of developing diabetes mellitus and hypertension increase tenfold with age and with such a weight, – neurologist Irina (name changed – author) explains her decision. – I went to the surgeon only on the day of the operation, there was no examination. I paid 315 thousand: two hours under general anesthesia, a day in intensive care, another day in a general ward. I lost weight by 53 kg, now my weight is stable – 70 kg. But here it is important to understand that after the operation a person will not be able to eat much, but he will be able to drink, for example, alcohol, soda, chocolate paste, etc. If you don't change your eating habits, you will relapse. In addition, I train in the gym three times a week for an hour, I always take vitamins, trace elements and once a year I undergo a full examination. But I cannot unequivocally say that I have achieved a good result. In all the bariatric chats, there are none who have managed to maintain weight for more than 5 years. The operation requires drastic changes in eating habits and lifestyle, otherwise a partial return of the lost pounds is inevitable.

Alina lost a total of 78 kg.
Expert opinions
"PER"

Behan Hatsiev, Doctor of Medical Sciences, President of the Russian Society of Bariatric Surgeons, Honored Doctor of the Russian Federation:
– According to clinical guidelines, patients with obesity of the 3rd and 2nd degree are accepted for surgery, but only if there are concomitant diseases, for example, hypertension, sleep apnea, diabetes mellitus. In obesity of the 3rd degree, weight loss is effective in only 3% of patients by changing the diet, playing sports. Bariatrics is an effective method of treating obesity, it has been scientifically proven. But in Russia these operations are paid, yes, there are quotas, but there are very few of them. I believe that such operations should be included in the system of mandatory health insurance, so that the vitally necessary can have access to them.
"AGAINST"

Vadim Krylov, nutritionist-endocrinologist, endocrine surgeon:
– Obesity has various causes, including endocrine pathologies. In some situations, bariatric surgery will not be able to solve all problems, but only exacerbate them. After surgery, patients do not absorb calcium, vitamin B12 and many fat-soluble vitamins. According to international recommendations, one year before the operation, the patient should be monitored by a nutritionist, but in our country almost no one follows this. The best surgery is the one avoided. Therefore, before going under the surgeon's knife, you should carefully understand the reasons for weight gain.

Zhana Gardanova, psychotherapist, doctor of medical sciences, professor, honored doctor of the Russian Federation:
– Eating disorders are a form of addiction. People often get emotional shocks, depressive states. The operation does not cure this, after the operation the patient switches to another form of addiction, for example alcohol. It is necessary to conduct a psychological examination of all patients before the operation, but no one does it. They paid money, removed part of the stomach, and the habit of reacting to many life events in a pathological way has not disappeared anywhere, which is why relapses of weight gain occur.
Purse "KP" (rub)
The cost of bariatric operations: Moscow – 250 – 400 thousand, St. Petersburg – 200 – 300 thousand, Stavropol – 200 – 250 thousand. But besides the operation itself, there are many additional options. According to the price list of one of the capital's clinics, if during the operation it is necessary to remove the gallbladder, you will have to pay 145 thousand for this, suturing the rectus abdominis muscles – 250 thousand, removing the hernia of the digestive opening of the diaphragm – 185 thousand .So as a result, sometimes you have to pay up to a million rubles.
By the way
And who is free?
Quotas for bariatric surgery are given to 3rd degree obese patients suffering from diabetes mellitus.
You should contact an endocrinologist at a local clinic. You should be given a referral form 057y and then your operation will be free.
According to the Russian Society of Bariatric Surgeons, in 2021, 487 quotas were issued in our country, in 2022 – 517. But this does not cover even a quarter of these patients.
Concrete
How to calculate your body mass index?
Weight (kg) divided by height (m) squared. For example, a person's weight = 74 kg, height = 1.72 m. Body mass index (BMI) in this case: 74: (1.722) ≈ 25.01.
The norm is 18.5 – 25, underweight – less than 18.5, overweight 25.5 – 30. Obesity of the 1st degree – 34.0 – 34.9, obesity of the 2nd degree – 35 ,0 – 39.9, obesity of the 3rd degree – more than 40.
.