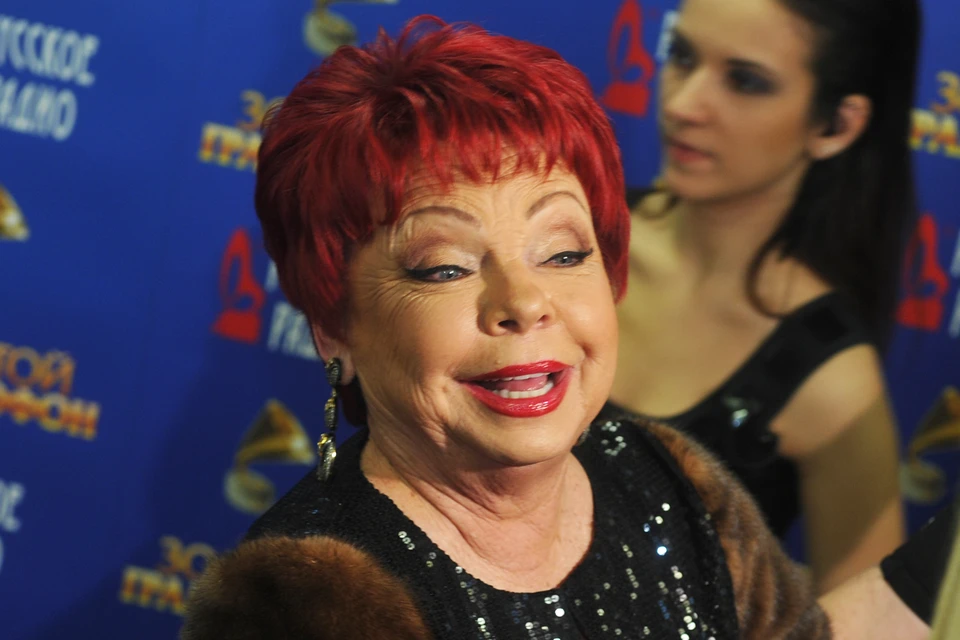 Lyudmila Break.
Photo: Vladimir VELENGURIN
Natasha Koroleva's mother left for the USA in the early 1990s. The star's parent decided to move after she became a widow. After settling overseas, Lyudmila Porivai met a new love – a rich widower.
A native of the USSR, Igor Elperin founded a chain of Russian restaurants in Miami. He proposed to her. Porivai married him and forever got rid of material problems. On social networks, Lyudmila congratulated the chosen one on the anniversary of family life and shared the story of their love.

Lyudmila Porivai shared a photo with her husband. Photo: social networks.
Before immigrating to the US, Porivai worked as a teacher. Honored Cultural Worker of the Ukrainian SSR teaches vocals at the Kyiv National University of Culture and Arts. The Queen Mother met her first love in the 1960s. She gave birth to two daughters by Vladimir Porivai, but he died, leaving Lyudmila a widow at the age of 50.
She moved to the States two years after her husband's death. There he met Igor Elperin. Igor emigrated to the USA in the 1970s. Together with Lyudmila, they were brought together by a common misfortune – both were widowed early. Porivai says that at first she did not believe that they could build a family together.
"We met Igor in Miami in the 90s, he lost his wife and husband, we are over fifty, and it seemed that it was hardly worth starting something again! But we took the risk and have been living happily for over twenty years! So all ages are obedient to love! The main thing is to find your soul mate, "Liudmila admitted, posting a photo with her husband.

Mama Koroleva moved to the States in the early 1990s.
Photo: Boris KUDRYAVOV
Now Natasha Koroleva's mother owns several apartments in Miami, which she rents out. When Natasha flies to visit her, she settles in one of these apartments. Lyudmila also receives an American pension. Porivai once admitted that she had never worked a day in the States. But nevertheless he receives good money there – the minimum old-age pension.

In America, Lyudmila charmed the rich widower Igor Elperin.
Photo: Larisa KUDRYAVTSEVA/EG
– I get a pension in America. I have not worked a day and I have a pension of 600 dollars for old age (about 37 thousand rubles – Ed.), – said the mother of the singer.
.