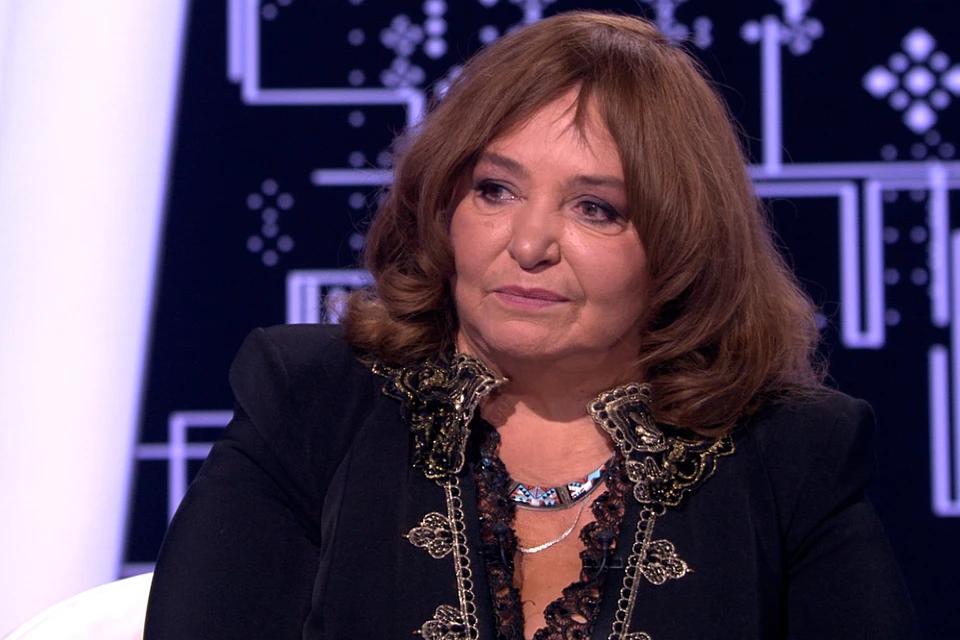 Actress Natalia Bondarchuk carefully monitors her health due to hereditary risks. Photo – NTV frame
Actress Natalia Bondarchuk revealed family secrets. Honored artist, representative of the famous acting and directing dynasty – daughter of legendary director Sergey Bondarchuk and actress Inna Makarova. 72-year-old Nataliya Bondarchuk gets away a lot, leads an active lifestyle.
In the "Secret for a Million" program (NTV), Bondarchuk told how he stays in great shape and takes care of his health. Recently, the actress underwent a full examination at the clinic of the famous TV doctor, Doctor of Medical Sciences Elena Malysheva. Natalia Bondarchuk and Elena Malysheva are friends. And Bondarchuk is always thoroughly examined because of the hereditary risks of oncology – her father Sergey Fedorovich and her sister Alena died due to incurable diseases. Therefore, the actress carefully monitors her health. "My father had stomach cancer, Alena had breast cancer – in four months she burned up. Dad and sister left this disease, so I go through everything with Malysheva. They checked me so that I could be calm for three years, "says Natalia Sergeevna.
Bondarchuk can boast of excellent health. But recently a misfortune happened – Natalia Sergeevna was on the set in the Crimea and after the end of the shift she went down the stairs, wet from the rain, tripped and slid down – the pain after breaking her leg was terrible. In Crimea, the screen star was given first aid, and she flew home to Moscow to have the operation: "My ankle was broken. Elena Malysheva offered me a great surgeon who did everything for me. They assembled the ankle in parts, inserted a titanium pin and twisted it with iron "things", which were then removed. At first she walked with a stick, now she is alone … "
Natalia Bondarchuk said that plastic surgeon Sergey Blokhin, a luminary in his field, also helped her get in working shape. She put off the surgery for a long time until she was offered to do it as part of a TV transformation project. Bondarchuk agreed: "First, they are responsible for it in front of a large audience. Second, they pay. And with a good surgeon it costs a lot." Natalya Sergeevna underwent several anti-aging operations: circular face lifting, platysmaplasty (neck rejuvenation), blepharoplasty of the upper eyelids. Bondarchuk is not afraid of the operation, the example of the mother of the People's Artist of the USSR Inna Makarova helped: "My mother is one of the first Soviet actresses who did a facelift. Then she starred in the film "It's not evening" and looked great." Bondarchuk believes that the actress should look good on the screen, plus many remember her roles and pay attention to her appearance: "Someone remembers Maria Volkonskaya, someone Madame Renal, someone Solaris…
Natalya told about her brother on her father's side – the famous director Fyodor Bondarchuk. Natalia Sergeevna has an excellent relationship with her brother: "I always worry about his films, about everything he does. He always writes to me – "beloved sister" … Especially after the departure of his beloved sister Alyonochka … "Natalia says that Fedor is a closed person from strangers, because his character is "like a father". Fyodor Bondarchuk and his wife Paulina Andreeva show their one-year-old son Ivan only to their relatives. Natalia Bondarchuk says about her nephew Ivan: "Very cute! Right here is our "Bondarchuk"!
.