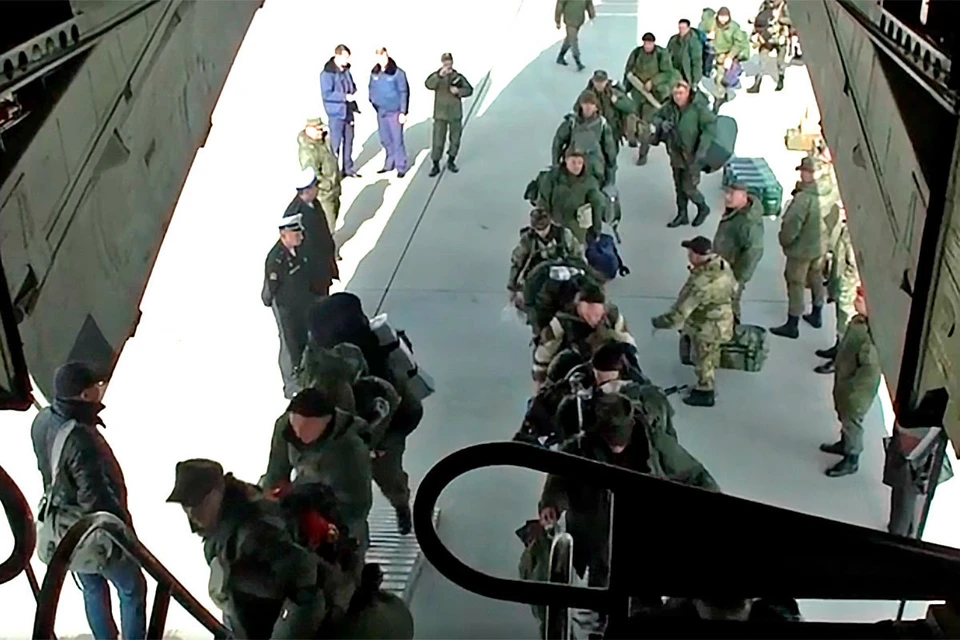 150 mobilized citizens from the Kaliningrad region headed to Russia's southwestern border from Chkalovsk Airport near Kaliningrad.
Photo: Video frame
The ceremony of sending over 150 mobilized citizens from the Kaliningrad region to the southwestern border of Russia took place at the Chkalovsk airport near Kaliningrad.
– Fighting spirit, let's help the boys. Ready for everything. Let's go with a sense of victory! We will manage – says the mobilized resident of the Kaliningrad region named Yuri.
Other fighters say that they received all the uniforms on time, were retrained and ready to carry out the assigned tasks.
The planes of the military transport aviation of the Russian Air Force also send new reinforcements to the training grounds of the Western Military District to conduct a training course and combat convergence of the units.
Military personnel are trained in accordance with the military reporting specialties of the mobilized.
Meanwhile, in the Nizhny Novgorod region, at the combat training center in Mulino, servicemen called up from the reserve continue practical training in combat training. Among the servicemen, there are many who went through the hostilities in the Chechen Republic and Syria.
– We have experience, the team is good – says the commander of the mobilized tank Denis.
All those mobilized fulfill the regulations for shooting small arms. In addition, citizens called up from the reserve restore their skills in the operation and maintenance of weapons, communication equipment, military and special equipment.
IN THE INTERIM
At the Luga training ground in the Leningrad Region, a vocal-instrumental ensemble of the Border Troops of the FSB of Russia performed in front of mobilized citizens who are taking a course to improve their skills and knowledge on the subjects of combat training.
Such cultural and patriotic events will be held regularly in the military units and formations of the Western Military District to maintain the morale of the mobilized servicemen throughout the period of partial mobilization.
.