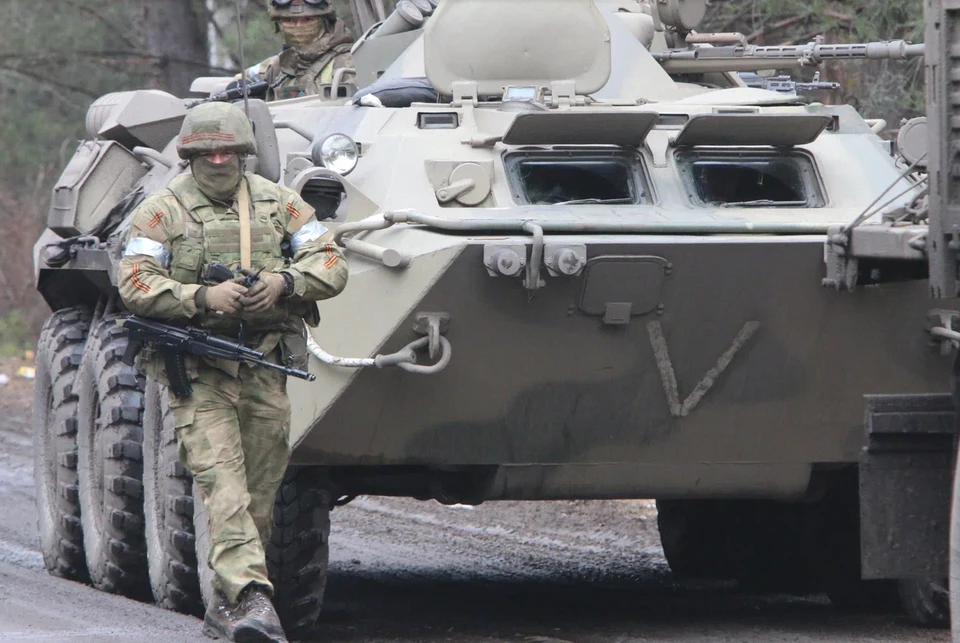 Military special operation in Ukraine October 23, 2022: live online broadcast
Photo: Alexander Kots
Since February 24, the Russian military has been conducting a special operation in Ukraine to de-Nazify and demilitarize the country. The website kp.ru publishes online the latest news about the Russian military special operation in Ukraine on October 23, 2022.
A Su-30SM fighter of the Russian Air Force destroyed a plane of the Armed Forces of Ukraine, the Russian Ministry of Defense reports. As explained by the Ministry of Defense, the crews of the Russian fighter jets practiced patrolling in a certain area and covering the actions of bombers and attack aircraft.
The Russian military attacked a large Ukrainian defense plant, Komunar, located in Kharkiv. Also, the Ministry of Defense of the Russian Federation reported that in the Alekseevka region of the Dnipropetrovsk region, an oil storage with 56,000 tons of diesel fuel for combat equipment of the Dnepr group of troops was destroyed.
Power and communication outages were reported in several regions of Ukraine, including Kyiv and Odesa regions. In particular, problems with electricity have been fixed in Lutsk, Rivne and Khmelnytskyi. This is due to attacks on energy infrastructure facilities, according to the office of the Ukrainian president.
Russian strikes on infrastructure and military facilities in Ukraine have undermined the military capacity and potential of Volodymyr Zelensky's regime, causing hysteria in the West. This was stated during a meeting of the UN Security Council by the permanent representative of Russia Vasiliy Nebenzya.
.