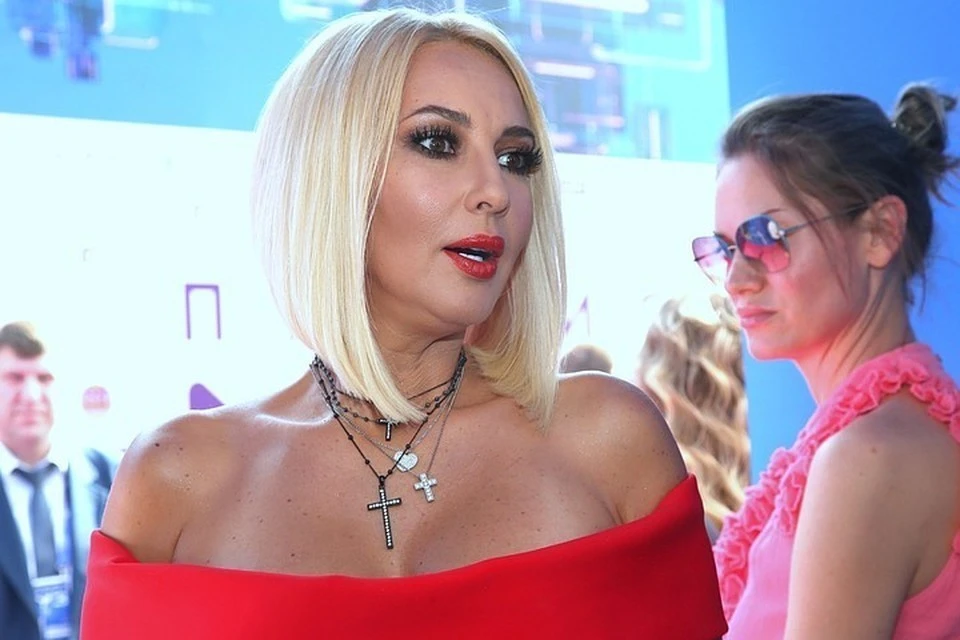 Lera Kudryavtseva.
Photo: Boris KUDRYAVOV
Recently, Lera Kudryavtseva rarely shows her husband Igor Makarov on social networks. The couple had been legally married for nine years. Apparently, that's why the 51-year-old TV presenter does not pamper fans with shots of her 35-year-old husband – the habit is reflected. But last night Lera decided to share on her blog a video shot in the marital bedroom. Kudryavtseva caught herself with her husband in the most intimate moment – lying in bed.
In the video, Lera lies comfortably nestled on her husband's shoulder. The TV presenter started filming her lover secretly when he was not looking. At that moment, Kudryavtseva began to discuss the appearance of his wife.
"Your nose is big," Lera said with a smile.
His wife's remark eventually caught Makarov's attention. Noticing that Lera was taking him down, he frowned, shook his head disapprovingly, and turned away. Apparently, the hockey player does not support his wife's passion for social networks and her desire to share such moments of family life with fans.

Lera showed her husband in the marital bedroom. Photo: video frame.
This year there were persistent rumors about the couple's divorce. In recent months, Igor practically stopped appearing in public with Leroy. The athlete prefers to spend all his free time in their country house, walking and playing with his daughter Masha. In addition, at the beginning of June, the couple was supposed to celebrate the ninth anniversary of their life together, but instead Lera went with her daughter to a sanatorium in Sochi, leaving her husband at home.
Apparently, that's why hints have crept into the web that the couple is not going smoothly in their marriage. However, recently Lera again began to show her husband on her page in social networks. The videos he posts leave no doubt that the couple's relationship is still harmonious.
.