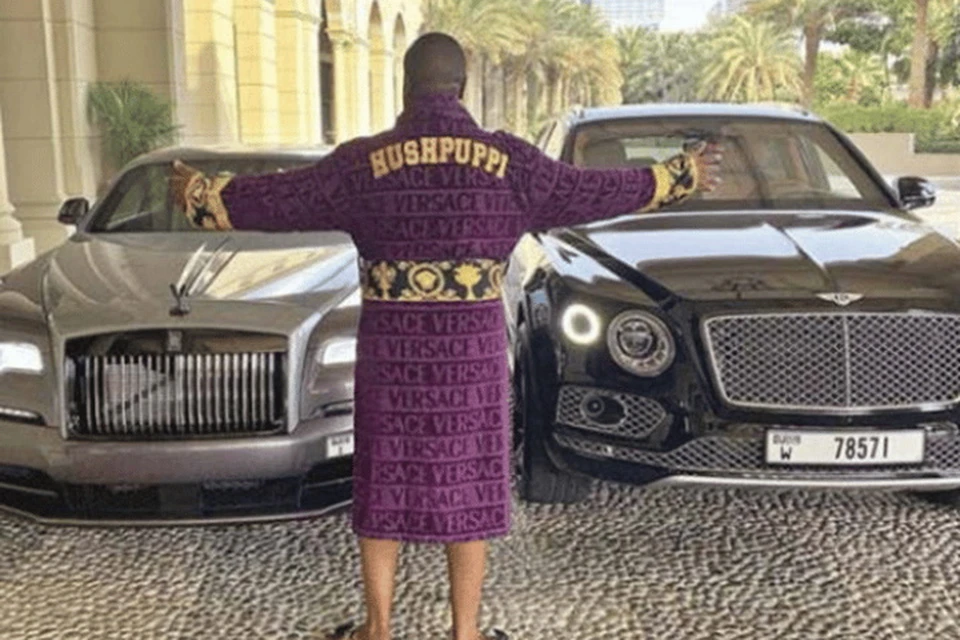 Ramon Abbas was a member of a criminal group engaged in fraud through the distribution of the so-called "Nigerian letters"
Photo: Personal page of the character of the post on the social network
in the states the court sent to prison one of the most famous bloggers in the world.
Nigerian Ramon Abbas blogged on social media under the pseudonym hushpuppi (now closed). In it, he publishes his expensive purchases, wads of money, photos with the stars, demonstrating his luxurious lifestyle.
It turned out that all this was bought with money stolen from people around the world.
Abbas was a member of a criminal group engaged in fraud through the distribution of the so-called "Nigerian letters". People were told that they were heirs or middlemen for large sums. But to unlock the funds, you have to pay a certain tax. Another popular scheme is sending counterparty accounts to managers of large companies. Businessmen paid bills sent without verification, sending significant funds to fraudsters.
A Nigerian man was arrested at the request of US authorities in UAE. The judge called him one of the most successful money launderers in the world. And sentenced him to 11 years in prison and a fine of $1.7 million.
.