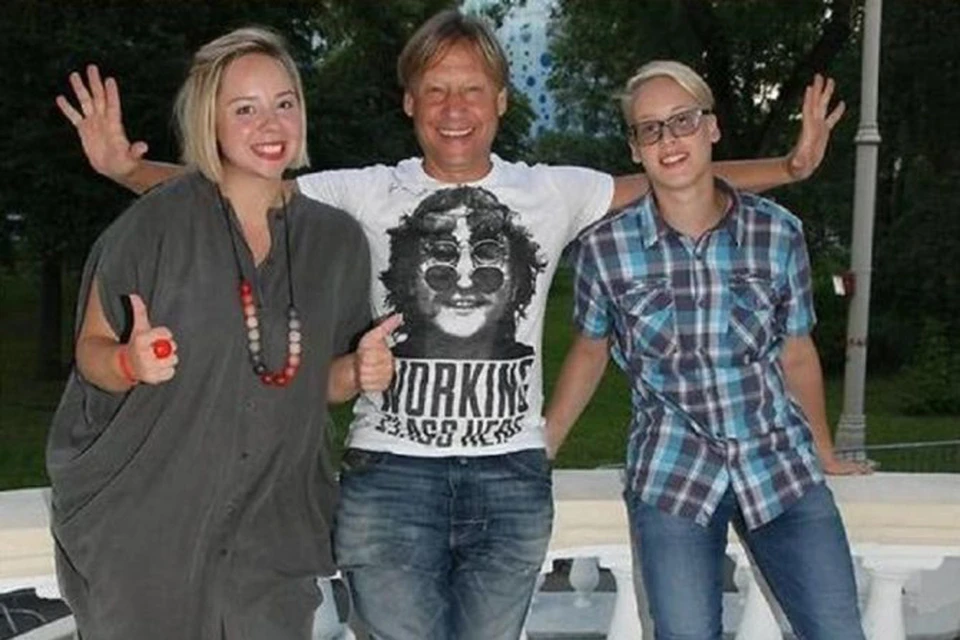 Dmitry Kharatyan with daughter Alexandra and son Ivan. Photo: social networks.
Dmitry Kharatyan in Boris Korchevnikov's program "The Fate of Man" frankly told why his children went abroad. The actor has a daughter from his first marriage – 38-year-old Alexandra. The artist's son, 24-year-old Ivan, appeared in his second marriage with model Marina Maiko.
The star of "Midshipmen" admitted that his daughter has been living in Sweden for a long time. Alexandra got married and thanks to her marriage to a foreigner she got EU citizenship. But even this does not protect it from Russophobia, which is now flourishing in Western countries. Dmitry Kharatyan noted that the daughter bears his last name and therefore has problems. However, Alexandra tries to abstract herself from the negativity around her.
"Now it is very difficult to live there, first of all, with such a surname – she has mine. Second, in relation to the situation as a whole. Of course, it is difficult for all Russians to live there. Still, there is a definite connection. There is a strong Russophobia. But she maintains, as I understand it, a certain neutrality. Because she has to live there. She is already a citizen of the European Union," Haratyan clarified.
When the presenter asked if Alexander wanted to return to Russia, the actor noted that his daughter lived in Europe for too long.
"I think at least now it's unlikely he'll come back." Maybe later. She is an adult, she is 38 years old. She is a complete person, she makes her own decisions. She got married and divorced now. She's so… She's in process, she's in motion," the actor said.
The actor's son Ivan also lived abroad for several years. His parents sent him to school in Malta when Vanya was in seventh grade. According to the actor in Moscow, his successor did not get along with his peers. In addition, in Malta he mastered the English language well.
"He studies in Malta in a Russian school, according to a Russian program. Why there? There were two moments. The first is the language – English, and the second… In general, we wanted independence. He was a hothouse, such a homebody. A little scattered, careless. And there is almost a boarding school, "said the actor.

Dmitry's son Ivan mastered the profession of director.
Photo: Boris KUDRYAVOV
According to him, the harsh regime of the educational institution was only for the benefit of his offspring.
"They live there without parents. And rather spartan conditions, despite the fact that this is Malta, abroad, an island … Indeed, after that, everything more or less stabilizes with the language and character, "says Haratyan.
But in the end, the actor's heir did not want to stay abroad and returned to Russia. After school, Ivan entered VGIK and is now mastering the profession of a director.
.