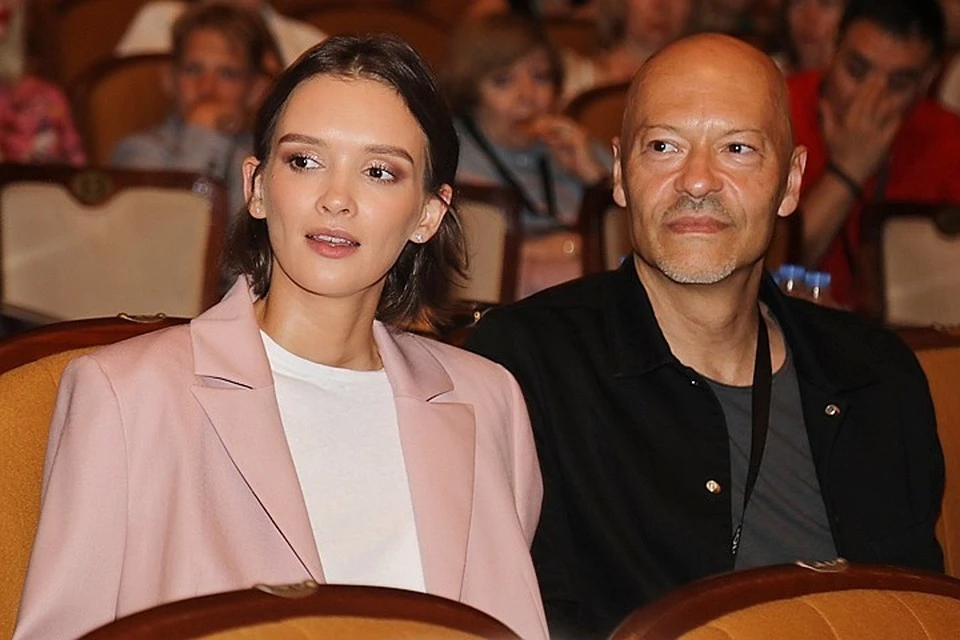 Fyodor Bondarchuk and Paulina Andreeva.
Photo: Larisa KUDRYAVTSEVA/EG
Actress and director Natalia Bondarchuk became the new heroine of Lera Kudryavtseva's show "The Secret for a Million". Fyodor Bondarchuk's older sister shared many family secrets. In particular, Natalya told why she did not come to Fedor's wedding with actress Paulina Andreeva.
Fyodor Bondarchuk and Paulina Andreeva got married in September 2019. The director and his chosen one organized a luxurious celebration in the Yusupov Palace in St. Petersburg. All close relatives and friends of the bride and groom were invited to the wedding. However, Natalia Bondarchuk was not at the wedding. The actress explained why she missed her brother's wedding. According to her, at that time she was on vacation in Spain, where she has her own apartment.
– I was in Spain. When I'm resting, they can't find me," explained the actress.
Natalya Bondarchuk admitted that she loves her brother and his family, although so far she has not had the opportunity to meet Paulina Andreeva in person. At the same time, Natalia was the first to congratulate her brother on the birth of her little son Ivan.
– I called for the first time when he and Paulina had a son. So cute! Here is ours – Bondarchukovski! Natalia was moved.

Natalia Bondarchuk. Photo: video frame.
About why the wedding of Fyodor Bondarchuk was held in the strictest secrecy, its organizer, the showman Andrey Fomin, previously spoke. According to him, Fyodor Bondarchuk himself insisted on the strictest secrecy: "This was the wish of Fyodor and Paulina – no photos, no photos. Just before that, the wedding of Sobchak and Bogomolov took place, which was built on PR.
Earlier, Natalya Bondarchuk said that she considered Paulina the ideal wife for Fedor. The actress admitted that she always called her brother's previous marriage happy. But in recent years, relations between Fedor and his first wife, Svetlana Bondarchuk, have deteriorated.
"It hasn't been easy for them in recent years. The world did not understand his complex nervous organization. She loved, but she did not understand – said Natalya Sergeevna in an interview.
But Bondarchuk's new lover – an actress passionate about the theater and living on the stage – understood the subtle soul of the director like no one else.
– Paulina is obviously a born psychologist. He became like a new man with his brother, – says Nataliya Bondarchuk.
.