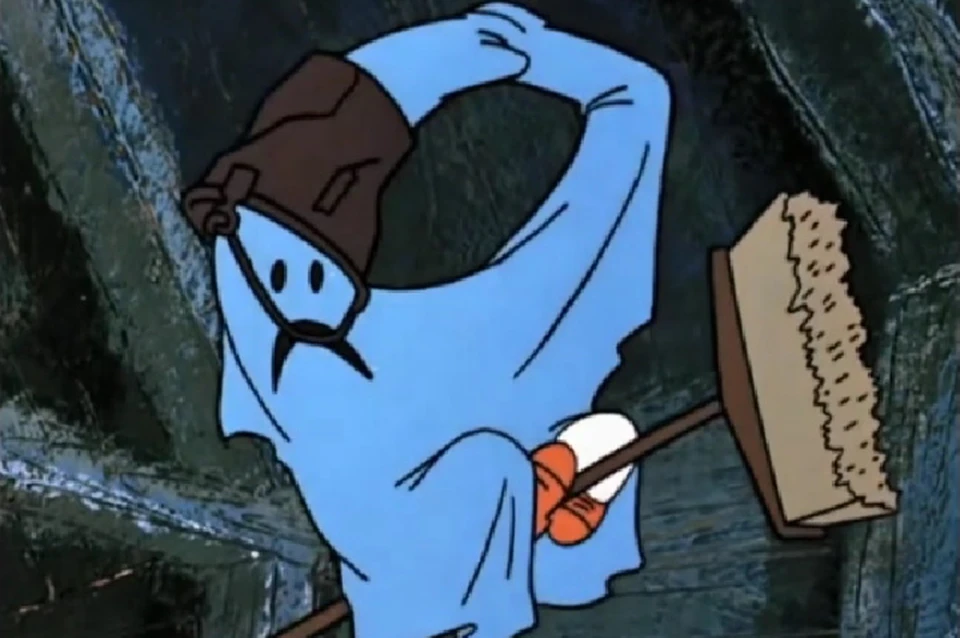 There are several versions of Carlsson's origins. Photo: frame of their m / f "Kid and Carlson"
In Stockholm, there is a Junibacken museum dedicated to Scandinavian fairy tales. First of all – the stories of Astrid Lindgren. You board a trolleybus and ride through a vast fairyland populated by its characters. And of course, as a Russian, you expect to see Malish and Karlsson, the most popular characters in our country.
But they appear in a second. And the main episode that you see in Unibakken is dedicated to a completely different fairy tale – "The Lionheart Brothers". This is a terribly sad story – about two brothers, one of whom (the youngest) is weak and terminally ill, and the second (the older) is cheerful and healthy – but only dies in a fire. At the same time, health is not added to the first. And all that remains for him is to continue to die quietly, imagining a magical land where he can still meet his brother …
Yes, Astrid Lindgren was a more serious writer than you think. In Sweden, she was treated as a treasure of the nation: a huge number of people dreamed of giving her a Nobel Prize (alas, the Swedish Academy refused her this honor – which is still one of the shameful spots in her history).
CANNIBAL GIRL
Astrid Lindgren's life was not full of turbulent events. She was born into a rural family, simple and happy: her parents loved each other and their four children very much. They grew up in a fairly free atmosphere (in her youth, Astrid shocked the townspeople with her short hair and men's suit). When she was 18, she got a job as an intern at a newspaper. And then the first drama of her life happened: she began a relationship with the editor-in-chief, who was her father's age and also married, and became pregnant by him. He turned out to be an honest man and invited her to marry him, but she refused – her independence was more expensive. Soon her son Lars was born, whom she gave to be raised in a foster family. Moreover, this family lived in Copenhagen, and Astrid herself lived in Stockholm. For several years, she constantly traveled from Sweden to Denmark and back to spend at least a few hours with the child. She didn't have much money at the time; he couldn't take Lars with him forever. In addition, the birth of a child out of wedlock in 1926 was a huge scandal – and Astrid's religious parents were seriously shocked by this story …

It was to Karin that Lindgren became a writer.
Photo: Victor DRACHEV
And the next child, the girl Karin, was born in 1934. By the way, her father was also married to another woman, but here everything turned out to be simpler: he left his wife for Astrid. We owe it to Karin that Lindgren became a writer: when the girl fell ill one day, her mother began to tell her the story of Pippi Longstocking.
Karin came up with the name of the heroine herself. But Lindgren drew his father's biography from the incredible, but completely real story of the Swedish sailor Carl Emil Petersen: at the beginning of the twentieth century, he was shipwrecked off the coast of Oceania, fell into a tribe of cannibals, but was not eaten by them – instead he marries the chief's daughter and inherits fabulous riches.
Surprisingly, Pippi's story caused a scandal in Sweden. The publisher, where Lindgren took the manuscript, at first rejected it: the girl-boy story seemed clearly unpedagogical. But the book still came out and turned out to be a bestseller (although in France, for example, it was not translated for a long time – it was published only in a very loose retelling) …

Pepi's story caused a scandal in Sweden. Photo: still from the film "Pippi Longstocking" (USSR, 1984)
As for Carlson, Lindgren most likely came up with him under the influence of the popular Barnaby comics. The hero, a five-year-old boy, dreamed of a fairy godmother like Cinderella. But instead of a fairy woman, he got a fairy man: he smoked a cigar and had four pink wings. He was 3 feet tall and his name was Mr. O'Malley. Now this character is almost forgotten – unlike Carlson, who became a native of the Swedes and Russians. However, there is another version of Carlson's origin: a very similar character appears in the story "In the Land of Twilight", which Lindgren published in the late 1940s. And he, excuse me, was the angel of death who flew for a little boy to take him to the other world …
167 MILLION BOOKS
Lindgren herself died at the age of 94 (her funeral in 2002 became a national event in Sweden). Alas, a long life is not always a blessing: the writer had to bury her husband, her son and her beloved brother. She suffered greatly from these losses – although, after becoming a widow, she categorically rejected the idea of ​​u200bu200bmarrying again: she loved solitude and freedom too much.
When she was young, she was compared to Selma Lagerlöf, the first woman to win the Nobel Prize for Literature, author of Nils's Miraculous Goosebumps. She didn't like the comparison. But ironically, in 2015 it was Lindgren's portrait that replaced Lagerlöf's portrait on the Swedish 20 kroner note.

Astrid Lindgren has been compared to Selma Lagerlöf. Photo: Central Bank of Sweden
She has written a huge number of children's books. Mio, my Mio, The Adventures of Calle Blomqvist, Rasmus the Wanderer, Emil of Lönneberg, Ronnie the Robber's Daughter… It is estimated that her books have been published in a total circulation of over 167 million copies in dozens of languages. And, of course, we and the Swedes are very lucky to know her lyrics, read them and love them.
.