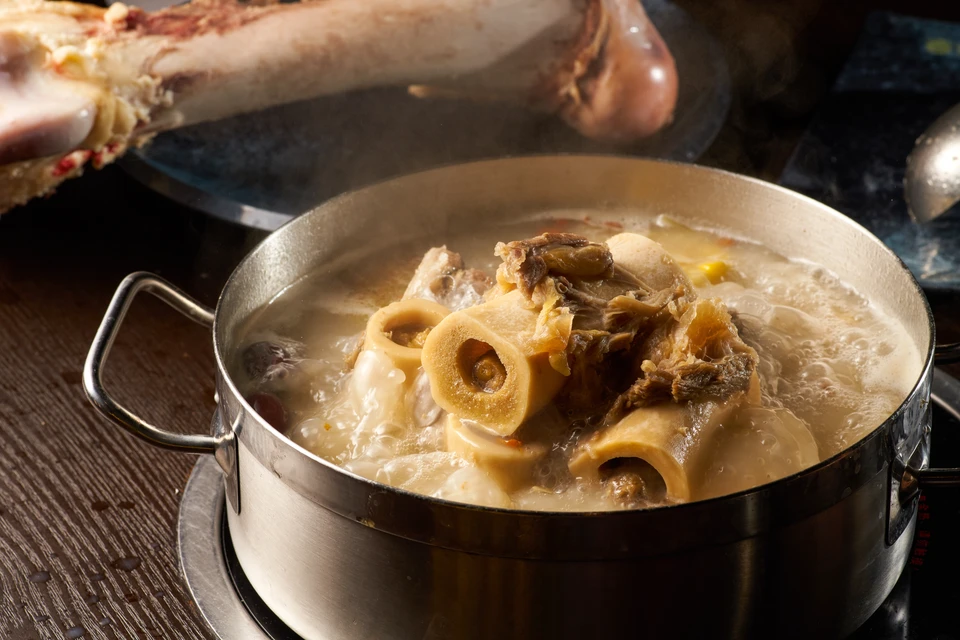 Bone broth is rich in vitamins, beneficial enzymes and amino acids. Recently, almost miraculous properties have been attributed to it.
Photo: Shutterstock
The street is dark and cool, think – how to improve your health. And now – a new fashion. Health advocates are serious about bone broth. This dish is rich in saturated collagen, which means it seems capable of rejuvenating the skin. The broth is saturated with vitamins, useful enzymes and amino acids, magnesium. It seems that it is simply a storehouse to support the body in a situation of loss of strength, a complete benefit to the joints. But is bone broth really healthy and suitable for everyone?
Zuhra Pavlova, Senior Research Fellow, Faculty of Fundamental Medicine, Moscow State University says: the broth very quickly helps to accumulate adipose tissue. It is good if a person has been sick for a long time, exhausted. But it seems to be doing more harm than good.
1. Purines are concentrated in the broth, which increase the level of uric acid. It turns out that the condition of the broth of the joints, on the contrary, will worsen. Blood pressure will also rise.

Candidate of medical sciences, endocrinologist, senior researcher at the Faculty of Fundamental Medicine of Moscow State University Zuhra Pavlova.
Photo: Mikhail FROLOV
2. Proponents of bone broth write that prolonged cooking ensures that the antibiotics and hormones that were in the meat get rid of. This is not so: everything that was in the body of animals and birds will also be in the broth.
3. There is a lot of sodium in the broth, and here again it is a question of increasing blood pressure due to water retention.
4. Prolonged cooking will destroy most of the vitamins, including enzymes, the output will still be a super-nutritious fat suspension.
5. The idea of ​​getting skin collagen from bone broth (whether you boiled it for 2 hours or 24) is also untenable. Collagen, falling into the gastrointestinal tract, is broken down into amino acids. And the body will only make the proteins it needs. It is impossible to detect collagen synthesis using bone broth. It is much more effective to eat high-quality proteins, exercise and go to bed on time.
There is also an amusing and completely untenable recommendation to use bones from grass-fed animals rather than grain-fed animals. The difference will only affect your wallet, says Dr. Zuhra Pavlova, noting that fashion in dietetics is a very harmful story. The safest thing you can do is eat simple, healthy foods in moderation.
.