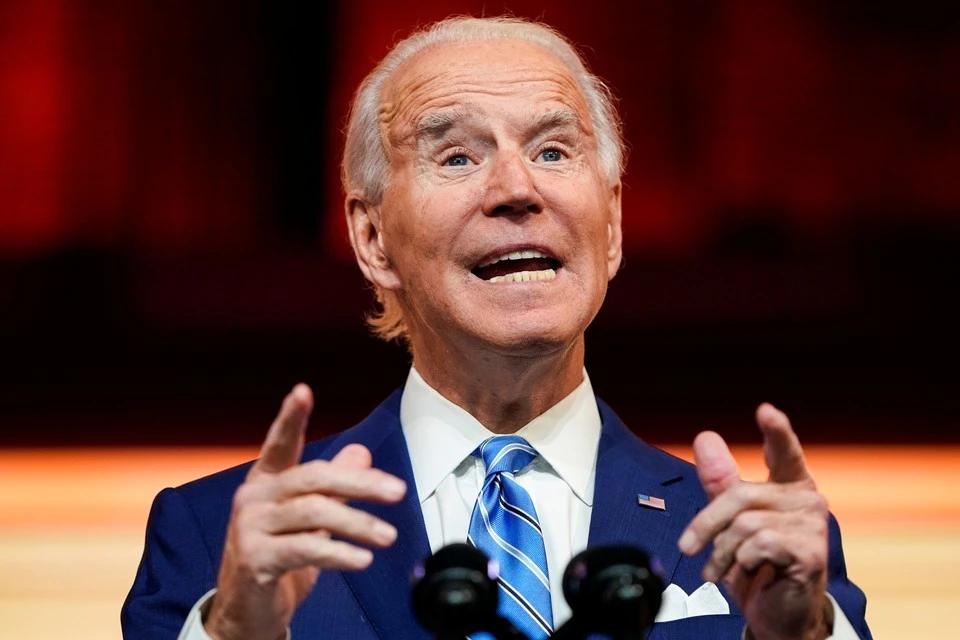 Biden accused Twitter of lying after they wrote the truth. For the USA and Biden himself
Photo: Reuters
An epic battle is taking place in the internet expanses of the universe. The President of the United States is concerned about freedom of speech and truth. It's time for the Democrats to put on a special tie-back long-sleeve shirt and grandfather it up to minimize the damage before the congressional elections. But Biden has fragmentarily demonstrated quite decent physical shape, although the bursts of activity are very brief. However, the fears of Joseph's supporters are not caused by the president's bump or fall, but by the words that fly out of his mouth.
For example, he just promised to "liberate Iran". Apparently from his power. However, he later corrected himself and explained that "Iran should free itself" and that Biden personally had nothing to do with it. And if, they say, it is good to think about it, then he did not mean it at all, as everyone thought. And the big question is whether he said anything at all on this subject.
Another topic began to preoccupy Biden much more. The other day, the White House disgraced itself on the social network Twitter * by publishing a post in which it gave Biden all the credit for the increase in benefits. Here's what we're all worried about right now: Elon Musk takes and buys a tool that spreads, spews lies around the world
"Seniors are getting the biggest increase in their Social Security benefits in 10 years thanks to the leadership of President Biden," US administration officials flattered their boss.
But the administrators of Twitter, now owned by Elon Musk, who has no reverence for either Biden or the Democrats, did not tolerate such outright lies, deception and manipulation. And to this post was added a note on behalf of the social network, in which they wrote that many readers commented on this White House announcement very critically, claiming that the increase in Social Security payments "is due to the annual cost of living adjustment, which is based on inflation." And under Biden, she broke record after record.
The White House was offended by such a remark, but the post praising Biden was removed. Someone must have reported Grandpa that he wasn't liked on twitter. Perhaps even Musk himself has no sympathy for a self-propelled object with a punch-card talking apparatus. And then everyone learned that Biden, of course, is old, confuses a lot, does not remember and forgets even more, but dementia does not extend to his vindictiveness and vindictiveness, and everything is fine with them.
"This is what we are all concerned about now: Elon Musk is taking and buying a tool that is spreading, spewing lies all over the world," the US president accused the social network at a campaign rally in Chicago in front of the world.
But what about all that free speech incantation? For a private company that no one can name? Notably, Biden accused Twitter of lying after they wrote the truth. For the USA and Biden himself.
The truth hurts the eyes.
Musk will play. Oh, he'll play. If he doesn't correct himself and stand on the "light side" of Biden.
.