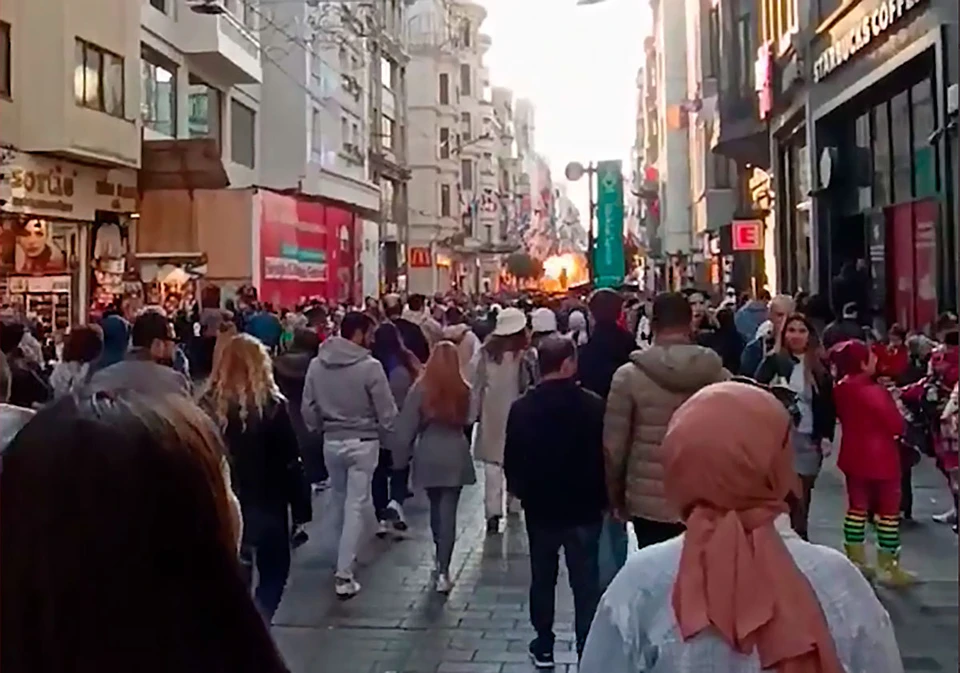 An explosion went off on the Istiklal pedestrian street, which is the "calling card" of the city.
Photo: Video frame
One of the most famous places Istanbul became a scene of tragedy today. On the pedestrian street Istiklalwhich is the "calling card" of the city, there was an explosion.

According to Al Jazeera, the governor of Istanbul province Ali Yerlikaya tweeted that the explosion occurred around 4:20 p.m. on November 13. He also noted that there were dead and injured as a result of the tragedy, but he did not specify the exact number of victims. Turkish President Recep Tayyip Erdogan later said six people had been killed and 53 wounded.

In a video posted online, flashes of flames can be seen and a loud noise can be heard, after which pedestrians on the street start running in different directions. Other footage shows ambulances, firefighters and police arriving at the scene. Social media users reported that shops in Istiklal were closed and the street was blocked by authorities, with law enforcement officers on duty everywhere.

Istiklal is a busy pedestrian street, popular with tourists and locals, lined with shops and restaurants. There are also many consulates here, including the Russian one.

The cause of the explosion is not yet clear, but the authorities do not rule out the possibility of a terrorist attack.
MORE CONNECTED
Big explosion in the center of Istanbul on November 13, 2022, there are dead: What is known, video
The General Prosecutor's Office is investigating the explosion in central Istanbul on November 13, 2022 as an act of terrorism (details)
.