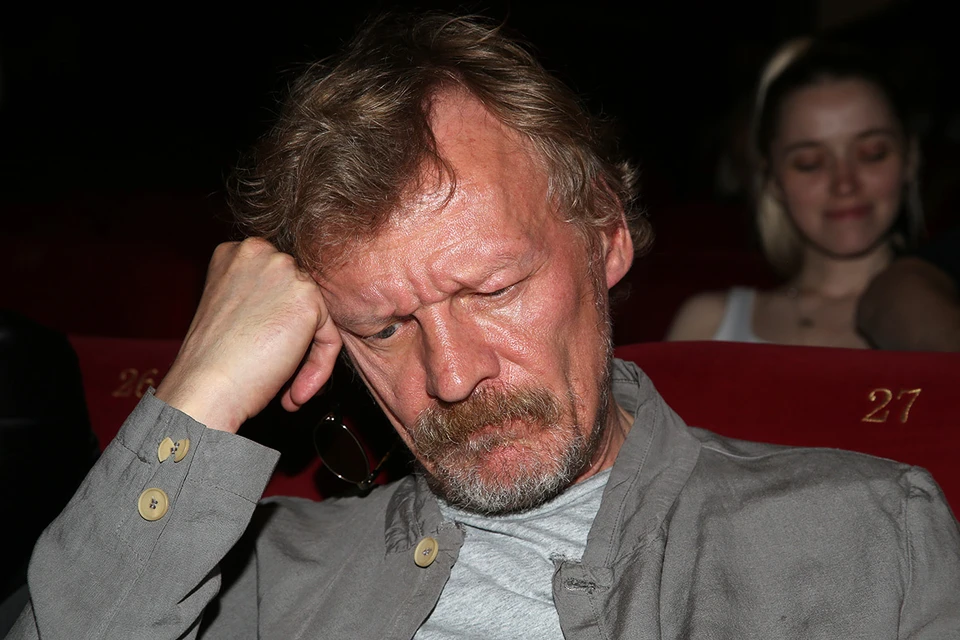 Actor Alexey Serebryakov.
Photo: Boris KUDRYAVOV
A year and a half ago, Alexey Serebryakov quietly returned from Canada, where he lived for 10 years. In Moscow, the artist immersed himself in work – he played in the theater and acted a lot. All this time he avoided communication with secular chroniclers. But recently he broke his silence.
Alexey Seryabryakov never gets tired of repeating it The most important thing for him is his family.. He is a father of many children and speaks fondly of his children and wife.
"I live for my wife Masha and children. My wife and I were lucky. I'm generally lucky. I was lucky with my wife, children, biography, acting career, let's say. Because of the more than 200 works in which I have participated, there are paintings that make sense to review," the newspaper Telenedelya.ru quoted him as saying. Stars".
According to Seryabryakov, in his free time from filming, he spends a lot of time with his children: sons Danila and Stepan, daughter Daria and four-year-old granddaughter Agatha. The artist calls himself a crazy grandfather.
"I am a grandfather who is completely crazy with love for his granddaughter. Although my granddaughter is a very difficult girl, with a very harmful and intolerant disagreeable character. But I go crazy for her and just turn into a jellyfish when she looks More precisely when he pays attention to me, in those moments when Agatha needs something from me," says the artist with a smile.
Recall that Serebryakov met his future wife in the 80s. They played a wedding only ten years after the first meeting. Then adopted brothers Stepan and Danila. The eldest Dasha is the wife's daughter from her first marriage.
"Danya was very small and unsociable, he was diagnosed with various diagnoses. He saw me, rushed to me and for about 20 minutes we stood and hugged. And Stepan was a very difficult boy, Masha should erect a monument. When we took him, he was almost four, then he had already lived hard. He didn't eat from the plate, he didn't talk. Now he paints, he's handsome, like a model," the actor shared his secret.
.