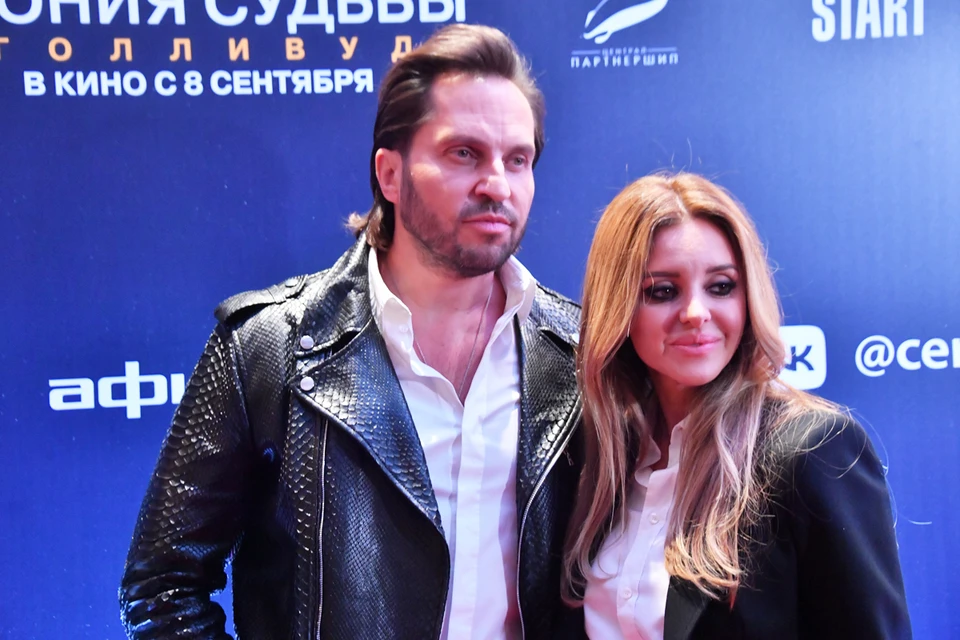 Alexander Reva with his wife Angelica.
Photo: Vladimir VELENGURIN
Alexander Reva recently returned from Europe. The artist spent several months with his wife and daughters in Spain. The star family arrived in Russia in September, at the beginning of the school year. And now the 48-year-old humorist has announced that he will perform a farewell concert at the Comedy Club.
On her social media page, Reva said that on September 30, she will perform a concert on the stage of a popular comedy show. Alexander will portray the failed singer Vyacheslav Stoleshnikov.
"Vyacheslav Stoleshnikov will never sing again. This time it's safe. The concert is called: "I will never return – period," wrote Reva.
Judging by the teaser of the new issue, Alexander will take the stage with the words: "Today is a special day. Today I will give my last concert in my life. Still, it is too early to talk about the end of the artist's career, because these words are only part of a humorous number.
Vyacheslav Stoleshnikov is the new role of Reva, whom fans are used to seeing in the image of the macho Arthur Pirozhkov. This second "I" of Revva brings considerable income to the showman. Pirozhkov's hits enjoy constant popularity, for which concert organizers are ready to pay handsomely. Before the pandemic, in 2019, Revva earned 200 thousand euros on New Year's Day alone. Such a fee to the artist for performing at the New Year's corporate party was paid by one of the capital's restaurants located in Moscow.
Despite his stage image as a lover of women, Revva has been happily married for a long time. Together with his wife Angelica, they raise their daughters Alice and Amelia. Alexander and Angelica met in 2004 in a night club. Revva was already a popular kvnschik at that time, but the girl did not take him seriously, deciding that he was too frivolous. The romance of the couple developed through correspondence, and at that time Alexander already lived in Moscow, and Angelica – in Krasnodar. The lovers got married in 2007, and a few months later their eldest daughter was born. The couple's youngest daughter was born in 2013.
.