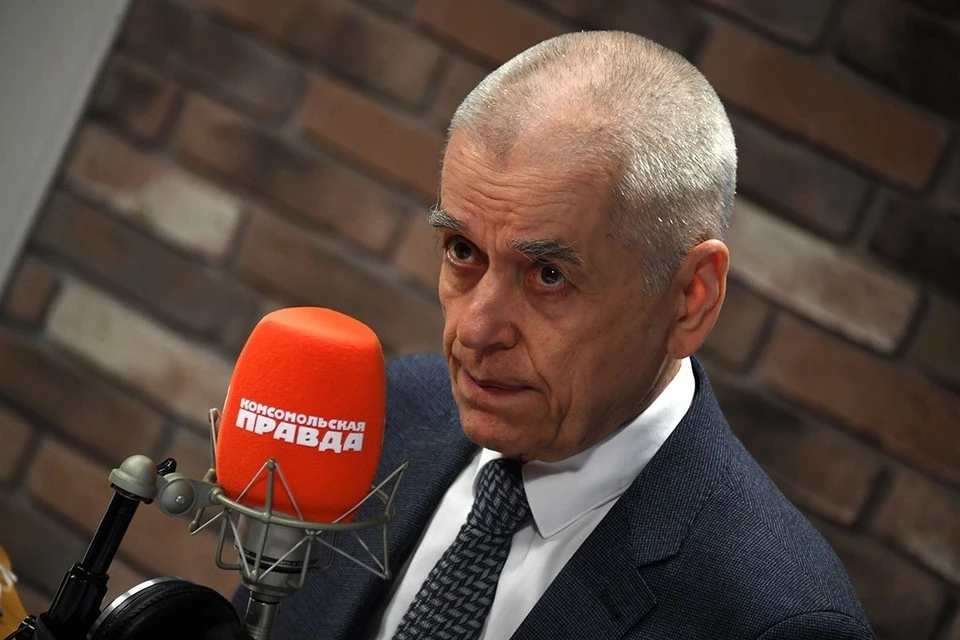 Gennady Onishchenko.
Photo: Ivan MAKEEV
… – Gennady Grigoryevich, there is a lot of talk about the so-called "dirty" bomb that could be detonated in Ukraine. We recently told you what the Zaporizhzhya NPP accident could lead to if it happens. And – about how this can affect Europe, Russia. What is a "dirty" bomb? Is it realistic for the Ukrainians to do it right now? How can they do this, with whose help and what is the danger of it?
– Yes, we really discussed this topic with you when targeted shelling of the Zaporozhye nuclear power plant was going on (unfortunately, it continues even now). But large quantities of spent nuclear fuel have accumulated there, which have not been removed.
According to all existing agreements, and we did not refuse them, the Ukrainians had to take this "waste" to the territory of Russia for burial in specially built warehouses.
These deadly stocks are a danger, a threat that is underestimated in Kyiv.
Meanwhile, there are already precedents for the use of "dirty" bombs in Yugoslavia, in Europe. The Americans did it.
Therefore, so to speak, all moral, ethical, legal thresholds have been crossed by the US ruling elite.
As for Ukraine, where there is no responsible leadership… And the gentleman who very unsuccessfully imitates the "supreme leader" of this great European country (named Zelensky) – well, he simply does not realize this threat.
When the Chernobyl accident happened in 1986, this citizen was only 4 years old, and he simply did not understand the whole tragedy that Ukraine, Russia, Belarus – the then three Slavic republics – experienced.
And if he now uses a "dirty" nuclear charge on the territory of Ukraine, in order to later blame Russia for it, this in itself is a crime that will surpass all those crimes that he personally or on his orders have already committed .
This will be the ultimate mockery of the Ukrainian people, which this absolutely irresponsible citizen who absolutely does not understand the current situation allows himself.
– You didn't say – where can he get this "dirty" bomb?
– Well, on the territory of Ukraine there is a Chernobyl station, where spent nuclear stocks from the Soviet era are stored.
There are two more operating nuclear power plants, which for the last, maybe five years, all the spent fuel that they, according to all obligations, had to bring, give to us and bring to the territory of our country.
And to simulate a "dirty" nuclear bomb, well, to put it simply and showing what is called on the fingers, is an explosion of ammunition, which at the same time scatters long-lived radioactive elements over a large area – they will be dangerous for centuries for the territory in which they are distributed.
This is what a "dirty" bomb is. This is not a nuclear explosion, but an explosion of varying degrees of one or another explosive, well, let's say, whose ammunition is also full of this radioactive waste, which has its danger not for decades, but sometimes even for centuries.
– What can be opposed to that?
– The most important thing is to talk about it, to talk about it on all channels. What are our Ministry of Foreign Affairs and Ministry of Defense doing today?
You see, if the Chernobyl accident happened because of a tragic mistake, then it was the deliberate use of deadly weapons of mass destruction against their own people.
And this information needs to be conveyed, including through all possible channels and technical means, to the peoples of Ukraine and all of Europe.
READ ALSO
Fears about the preparation of a "dirty bomb" in Ukraine have been confirmed
The Minister of Foreign Affairs emphasized that Russian concerns have received concrete confirmation (more)
Lavrov said that the data on the preparation of a "dirty bomb" by Kyiv has been re-verified
Russia intends to raise this issue at the UN (more)
.